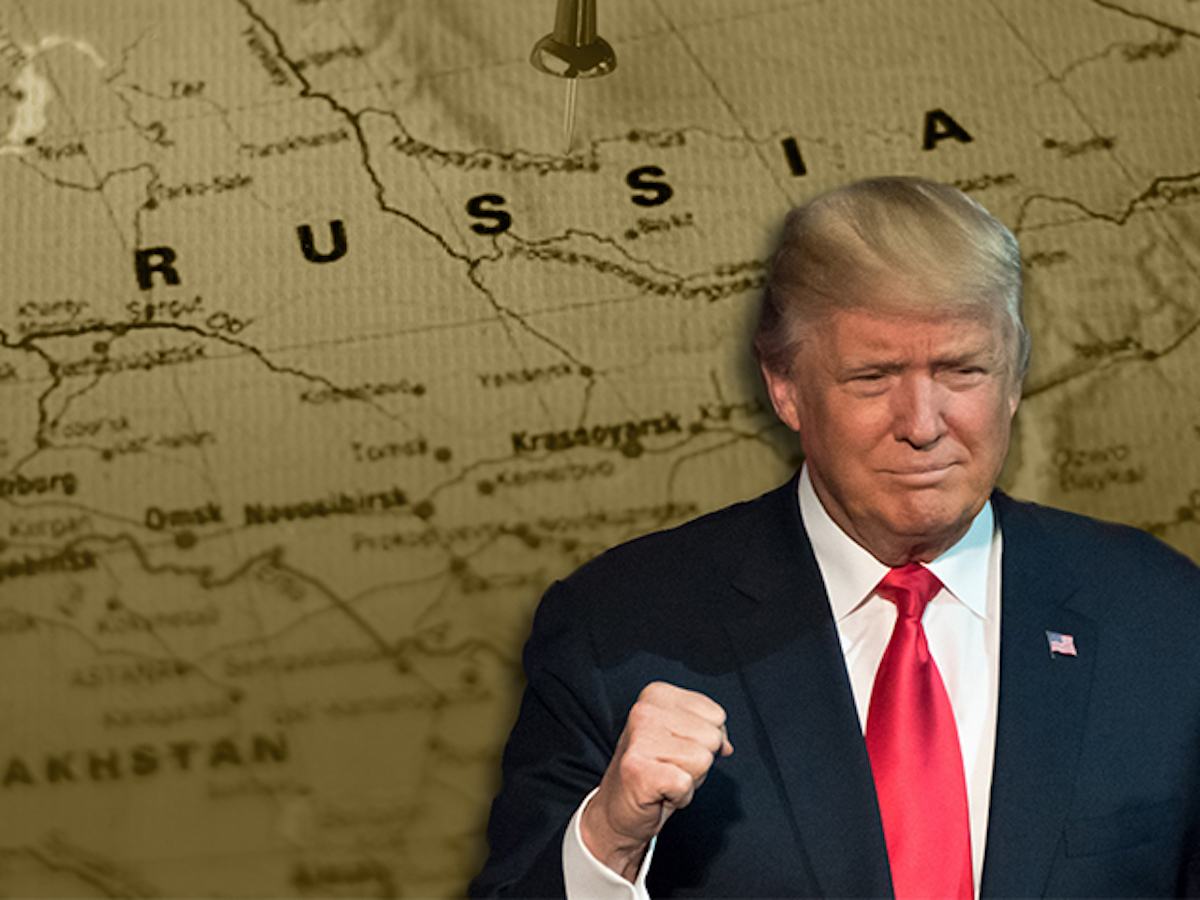 I've started to tune out the legal pundits who are doing their best to guess where/what/how Trump will end up in legal trouble, and where Robert Mueller's probe is really going. They've been wrong over and over again. But, when the Fusion GPS founders (yeah, those guys) penned an opinion piece in The New York Times, they got my attention.  Funded by both Democrats and a right-leaning news outlet, these guys spent months and months doing oppo research on Trump, the Trump campaign, and the Trump Organization.  They know where the bodies are buried. They say the most significant thing that has happened to date is that Mueller subpoenaed Trump Organization business records, and seized records from Cohen's office that might address all of his dubious real estate deals.
Their basic thesis is this: After a string of bankruptcies in the 1990s and 2000s left Trump unable to get "traditional" funding, he looked elsewhere at a time when money "was pouring out of the former Soviet Union."  Now, Peter Fritsch and Glenn R. Simpson are careful to say their research has "not uncovered conclusive evidence that the Trump Organization or its principals knowingly abetted criminal activity," but they said there are some clear indications that Trump could be in deep.
"We found strong indications that companies affiliated with Mr. Trump, then a presidential candidate, might have been entangled in foreign corruption," they explained.  On top of that, they contend that Trump's company "routinely teamed up with individuals whose backgrounds should have raised red flags."
Here's just one example they cited in their rather lengthy analysis:
Consider the Bayrock Group, a developer that once had lavish offices in Trump Tower. The firm worked with Mr. Trump in the mid-2000s to build the Trump SoHo in Lower Manhattan, among other troubled projects. One of its principals was a Russian émigré, Felix Sater, linked to organized crime who served time for felony assault and who later pleaded guilty to racketeering involving a $40 million stock fraud scheme.

Belgian authorities accused a Kazakh financier recruited by Bayrock of carrying out a $55 million money-laundering scheme (that case was settled without an admission of guilt). Civil suits filed in Los Angeles and New York allege that a former mayor of the largest city in Kazakhstan and several of his family members laundered millions in stolen public funds, investing some of it in real estate, including units in Trump SoHo. (The family has denied wrongdoing and says it is the victim of political persecution.)
So where is this going if charges were to be filed by Mueller's team? The Fusion GPS Founders point to the Foreign Corrupt Practices Act which makes it a crime for companies to influence foreign officials with payments (i.e. you can't bribe governments for business).
"It remains unclear whether Mr. Mueller will investigate these deals, or already is. But a comprehensive investigation could raise questions about the Trump Organization's compliance with anti-money-laundering laws and the Foreign Corrupt Practices Act, which — according to the Securities and Exchange Commission and the Department of Justice — makes it a crime for a United States company to act with willful blindness toward the corrupt activities of a foreign business partner," they contend.
Have a tip we should know? [email protected]
Rachel Stockman - President / On Air Host