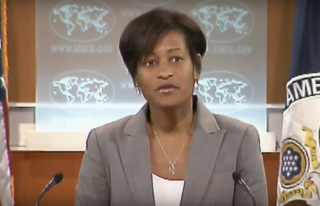 Former Hillary Clinton chief of staff Cheryl Mills made an immunity deal with the FBI during the federal investigation of Clinton's private email system, according to Rep. Jason Chaffetz. Chaffetz, the chairman of the House Oversight and Government Reform Committee, told the Associated Press that Mills gave the FBI access to her laptop in exchange for not having it used against her.
Chaffetz said that besides Mills, the FBI gave similar deals to two other Clinton staffers, John Bentel and Heather Samuelson. Bentel was director the State Department's Office of Information Resources Management while Clinton was Secretary of State, and Samuelson was a Clinton aide.
"No wonder they couldn't prosecute a case," Chaffetz said. "They were handing out immunity deals like candy."
The FBI closed their investigation without recommending any charges against anyone. FBI Director James Comey is scheduled to testify before the House Judiciary Committee on Wednesday.
Have a tip we should know? [email protected]