Beverly Hills plastic surgeon Paul Nassif is being sued for medical negligence, according to TMZ. The article states that the reality television star, known for reversing damage from bad plastic surgery, is being accused of botching one of his own procedures. Eric Klein is suing Nassif, along with two other doctors and three medical businesses in Los Angeles. He alleges that a November 2014 rhinoplasty, performed by Nassif that has left him unable to work and with what might be a permanent disability.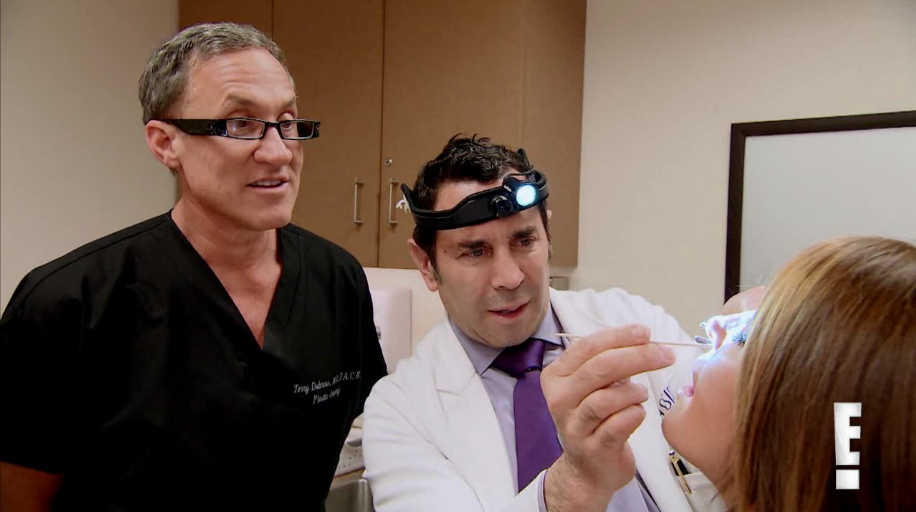 Klein says that he went to Nassif because he was having trouble breathing. After the surgery, he says he felt a "pulling" in his right eye, and claims that the doctor told him it would go away eventually. But it didn't, and Klein says that he learned in January 2015 that it's due to a mistake Nassif made while he was breaking his nose. He claims that during the break, Nassif accidentally displaced his medial canthal tendon and has tried to cover it up, and that the damage that has followed is extensive. Klein says that he is still in a lot of pain, he can't blink, and that the injury affects his appearance and prevents him from working. He also alleges that he will need additional surgery.
Nassif specializes in facial plastic surgery, and rhinoplasty is what he (typically) does best. He is a member of the American Society of Aesthetic Plastic Surgery as well as the American Society of Plastic Surgeons.
His Co-star, Dr. Terry Dubrow has also been sued for malpractice. "Botched" has been on for two seasons so far, and a third is planned. The duo also has a spinoff series coming called "Botched by Nature," which will also be on the E! network.
Have a tip we should know? [email protected]