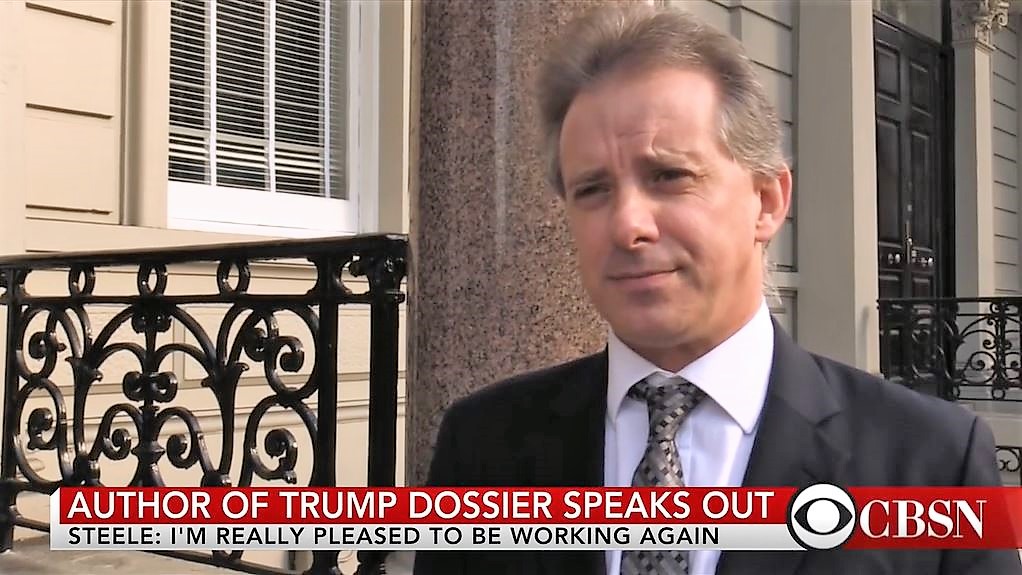 Christopher Steele, the source of the so-called "Steele Dossier," will be deposed with the agreement of a British court, McClatchy Newspapers is reporting. The Steele Dossier alleged possible collusion between the campaign of current U.S. President Donald Trump and the Russian government.
Steele will be questioned about the last page of the dossier in a pair of lawsuits filed by Russian tech owner Aleksej Gubarev against BuzzFeed, which obtained and published the dossier. Gubarev and his companies, XBT Holding S.A. and Webzilla, Inc., are all plaintiffs in the suits. One case was filed in Florida; the other was filed in London. Both cases are defamation claims.
The American case alleges that BuzzFeed's publication of the dossier was "perhaps one of the most reckless and irresponsible moments in modern 'journalism'" and alleges the dossier's claims against Gubarev and his business are false. BuzzFeed claims the dossier, which was in U.S. government hands by the point it was published, was an official document worthy of public consumption.
The dossier accused Gubarev's companies of "using botnets and porn traffic to transmit viruses, plant bugs, steal data" and otherwise mess with the Democratic Party in the United States. Those accusations were nestled among broader accusations that the Russian government was ultimately behind the alleged acts, which were allegedly carried out by separate companies. One of Gubarev's companies is actually based in Cyprus, while the other is based in Florida.
Gubarev's American attorney, Valentin Gurvits of Boston, told McClatchy he would fly to London to depose Steele. BuzzFeed said it wants to depose Steele about more than just Gubarev, but rather about the entire document, as the full story would presumably explain better why BuzzFeed sought to publish the dossier in its entirety.
A conservative website, and later Democrats, paid research firm Fusion GPS to investigate then-candidate Donald Trump. Fusion GPS paid Steele to research what became the dossier. Steele, who once worked in British intelligence, claimed information in the dossier came from Russian spies. Eventually, the FBI became involved and used the dossier to seek a secret surveillance warrant against Trump associate Carter Page. Special Counsel Robert Mueller is presumably in the process of unraveling or verifying the specifics of these events.
Republicans have characterized Fusion GPS and the Steele Dossier as "opposition research" against President Trump. Fusion GPS leader Glenn Simpson told congressional authorities that his firm usually worked for law firms, and rarely for candidates, because law firms paid better.
It is unclear precisely when the deposition of Steele will occur.
[Image via screen capture from CBS News]
Have a tip we should know? [email protected]
Aaron Keller - On Air Host