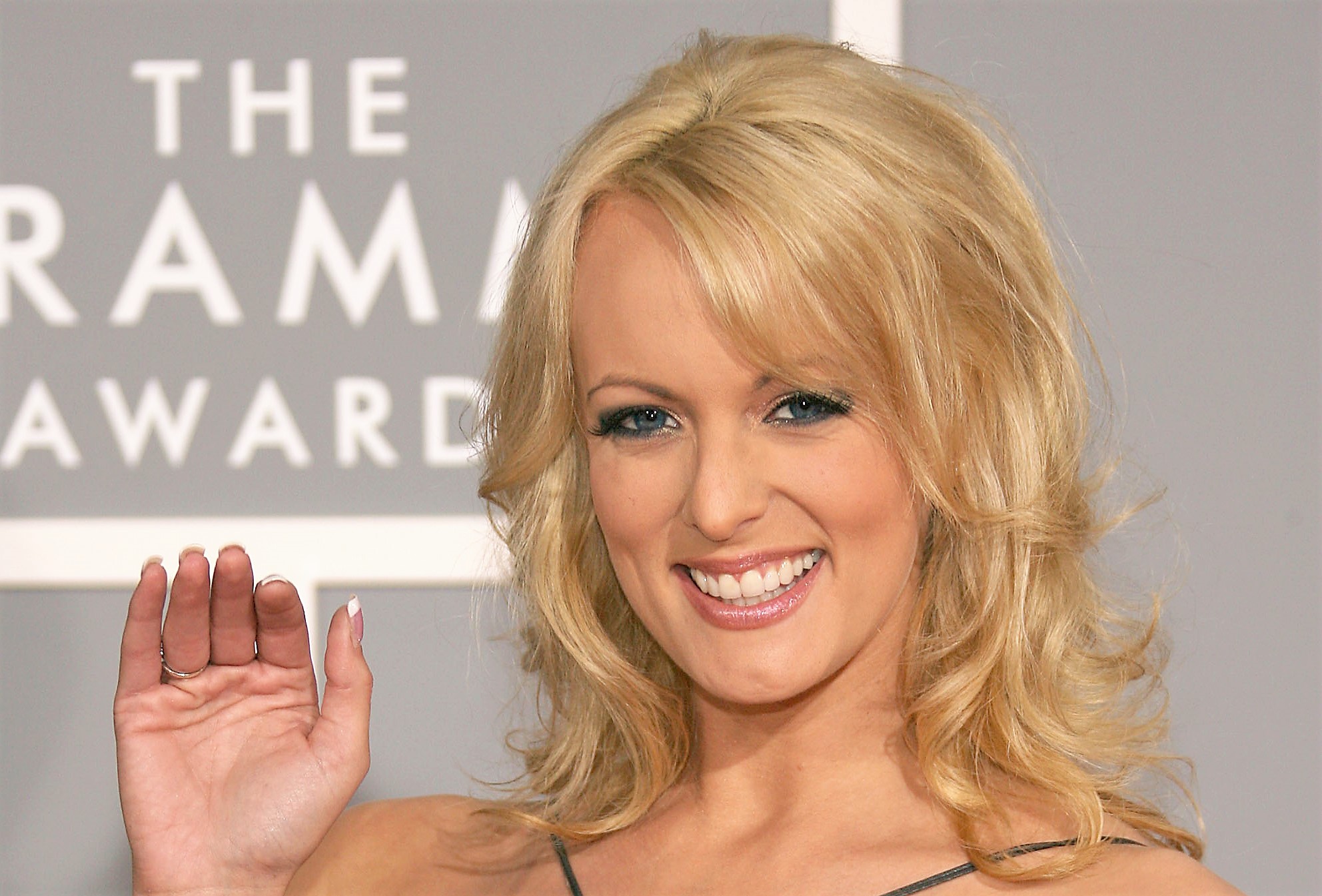 Two of the details made public in the lawsuit filed by Stormy Daniels against Donald Trump this week are the names of the arbitration firms which appear to have been selected by Trump.
Arbitration is an increasingly popular method of resolving legal disputes outside of a court of law. It's private. The decisions — generally — never see the light of day. The proceedings are not open to the public. Advocates for the process say it's quicker and cheaper than a full-blown trial.
The purported agreement between Daniels and Trump, which was filed in open court in California this week by Daniels' attorney, contains the name of both firms. One is JAMS Endispute. The other is Action Dispute Resolution Services, or ADR. We know from the purported arbiter's decision (upon which the words "confidential" appear several times, yet which was somehow obtained by MSNBC) that Trump's attorney chose ADR when he wanted a temporary restraining order against Daniels.
The arbiter who appears to have issued the decision is retired California judge Jacqueline Connor, who spent nearly 25 years on the bench. She charges, according to this fee schedule, $700 an hour to conduct mediations these days outside of a court of law in addition, it appears, to other fees charged by the company.
Both ADR and JAMS Endispute have rules of procedure, which are not entirely dissimilar to state civil procedure laws.
JAMS Endispute has an interesting feature, though:  an online, video-enabled dispute resolution process. According to its Web site, the process:
[I]s an online video application that offers parties a practical and timely alternative to a traditional mediation session . . . is ideal for low to moderate value claims ($100,000 or less) ready to be resolved in a two-hour session where time or money is too limited to warrant an in-person mediation session.

[ . . . ]

With credit card billing, no additional administration fees and a flexible cancellation policy, Endispute provides real cost and time efficiencies.
You might think a two-hour video session sounds like a marathon run of back-to-back episodes of the People's Court and Judge Judy, but the process and the rules are drastically more complicated. Professional private arbitration companies are like court systems, only private. The arbiters are almost always former judges or experienced attorneys. The element of privacy was probably the number one thing President Trump's associates were seeking by going this route.
[Photo by Frazer Harrison/Getty Images.]
Have a tip we should know? [email protected]
Aaron Keller - On Air Host