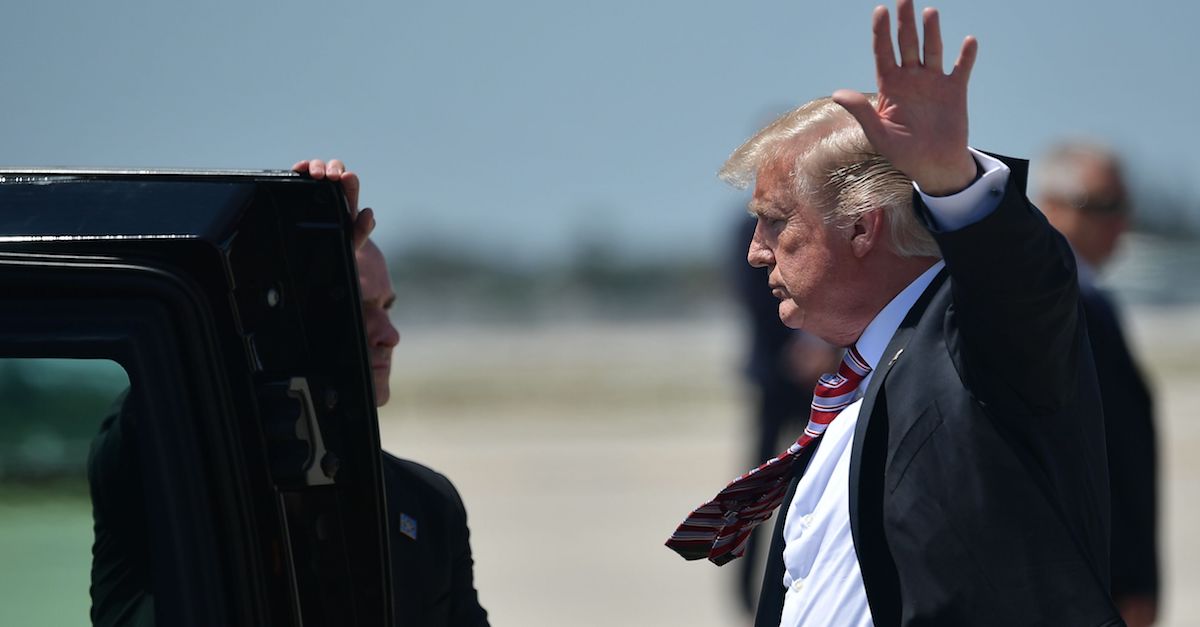 That things are not looking good for Donald Trump's longtime personal attorney Michael Cohen has been obvious from the moment the feds kicked in his door two Mondays ago.
The raid of the home, office and hotel room of Cohen, a lawyer, while not unprecedented, is not something that is done without great care or serious probable cause.
Since it seems like Cohen's in a real bind (his lawyer Brent Blakely seems to think an indictment in the next 90 days could happen), speculation about whether he will "flip" or cut a deal —  Law&Crime's Ronn Blitzer wrote about the four signs Cohen will flip — has been more of a matter of when than if.
But not to President Trump, according to his Saturday Twitter.
Trump kicked off the weekend by going after New York Times reporter Maggie Haberman, who responded to the president's criticism by saying "Here's the story that seems to have touched a nerve."
The story is "Michael Cohen Has Said He Would Take a Bullet for Trump. Maybe Not Anymore." It includes quotes from former Trump political adviser Roger Stone like "Donald goes out of his way to treat [Cohen] like garbage," and quotes from former Trump aide Sam Nunberg — whose TV tour has not been forgotten — like this one: "[W]henever anyone complains to me about Trump screwing them over, my reflexive response is that person has nothing to complain about compared to Michael."
Trump said the Times and Haberman are "going out of their way to destroy Michael Cohen and his relationship with me in the hope that he will 'flip.'"
He criticized them for using "non-existent 'sources' and a drunk/drugged up loser who hates Michael" to write the story.
He said "Most people will flip if the Government lets them out of trouble, even if it means lying or making up stories."
Trump ended his thread by saying "Sorry, I don't see Michael doing that despite the horrible Witch Hunt and dishonest media!"
[Photo via Mandel Ngan/AFP/Getty Images]
Have a tip we should know? [email protected]