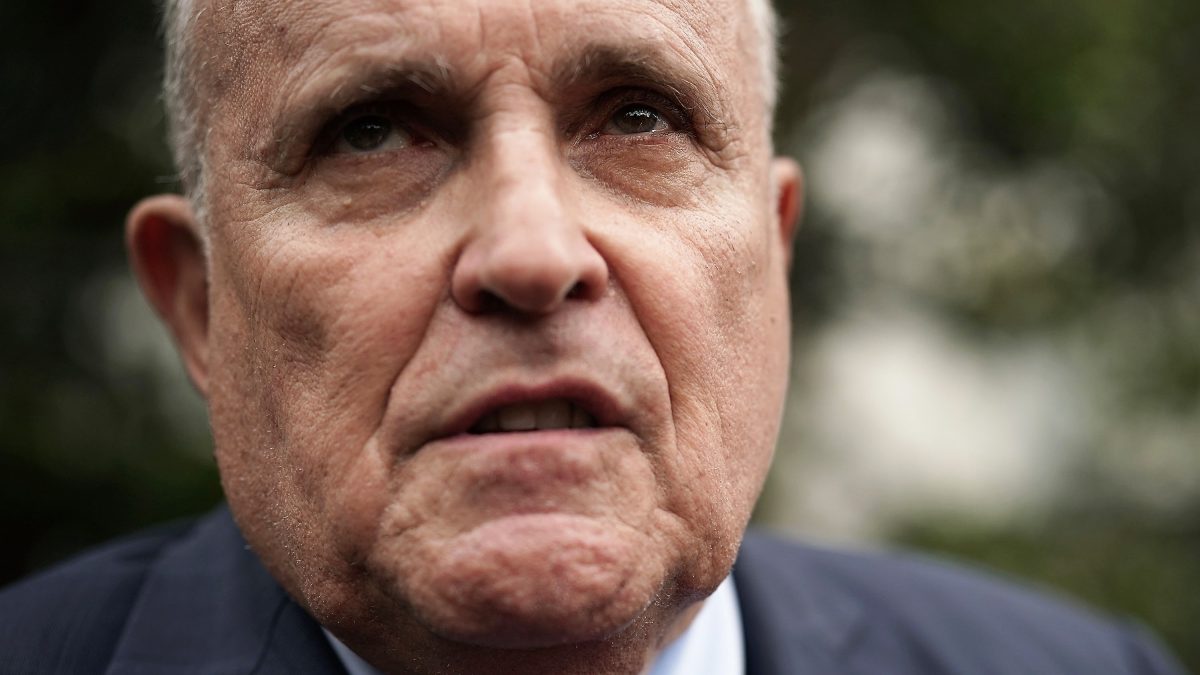 Trump attorney Rudy Giuliani said Friday that the president will clean up issues which result from the investigation led by Special Counsel Robert Mueller through the use of presidential pardons. Giuliani made the comments to the New York Daily News after a judge sent Paul Manafort to jail for allegedly interfering with witnesses before his trial, after former Trump attorney Michael Cohen reportedly indicated he would cooperate with authorities, and around the time authorities reported recovering encrypted data and reassembling shredded documents from Cohen's office.
Giuliani's comments were laden with what-ifs:  things "might get cleaned up," he said, insinuating that it wasn't a sure bet that they would be. He also said that the pardons would occur "when the whole thing is over," suggesting that Trump would not try to step into the fray until something from Mueller is complete.
Giuliani criticized the decision Friday by the judge to lock up Manafort. Giuliani said he saw no reason for Manafort's incarceration and opined that jail before trial is for people who authorities think are going to kill someone. (Note to Mr. Giuliani:  People are locked up to ensure their presence at trial. In return for getting out on bond, defendants promise to behave. If they fail to behave, bond is revoked, and they go to jail.)
The timing of the statements from Giuliani, a former federal prosecutor and currently attorney to the president, might be a message to Manafort:  hang in there, and ride it out.  If you're convicted, Trump will ride in to save you.  If you're not convicted, you won't need to be saved.
Whether the message could also have been intended to reach the ears of Michael Cohen is more tricky to unravel. The Cohen investigation began with Mueller's office. Mueller's office in turn notified prosecutors with the U.S. Attorney's Office for the Southern District of New York. The SDNY has the Cohen case. As such, it's possible Giuliani was thinking that the Cohen was also possibly pardon-worthy because Cohen's troubles flow from Mueller's office; however, in the past, Giuliani has said pardoning Cohen was "not on the table." Additionally, President Trump on Friday made statements to distance himself from Cohen. Trump said he had not spoken to Cohen in some time and that Cohen was no longer his attorney.
Manafort has been charged with a series of crimes surrounding international money and politicking. He is one of several people accused of crimes by Special Counsel Robert Mueller, who is investigating whether foreign interference illegally affected the American presidential election of 2016 which put Trump in the White House.
Manfort was Trump's campaign manager for several months. Trump has denied collusion with Russian authorities.
The U.S. Department of Justice has said that Cohen is under criminal investigation; however, he has not yet been charged with a crime.
[Photo by Alex Wong/Getty Images.]
Have a tip we should know? [email protected]
Aaron Keller - Deputy Editor-in-Chief