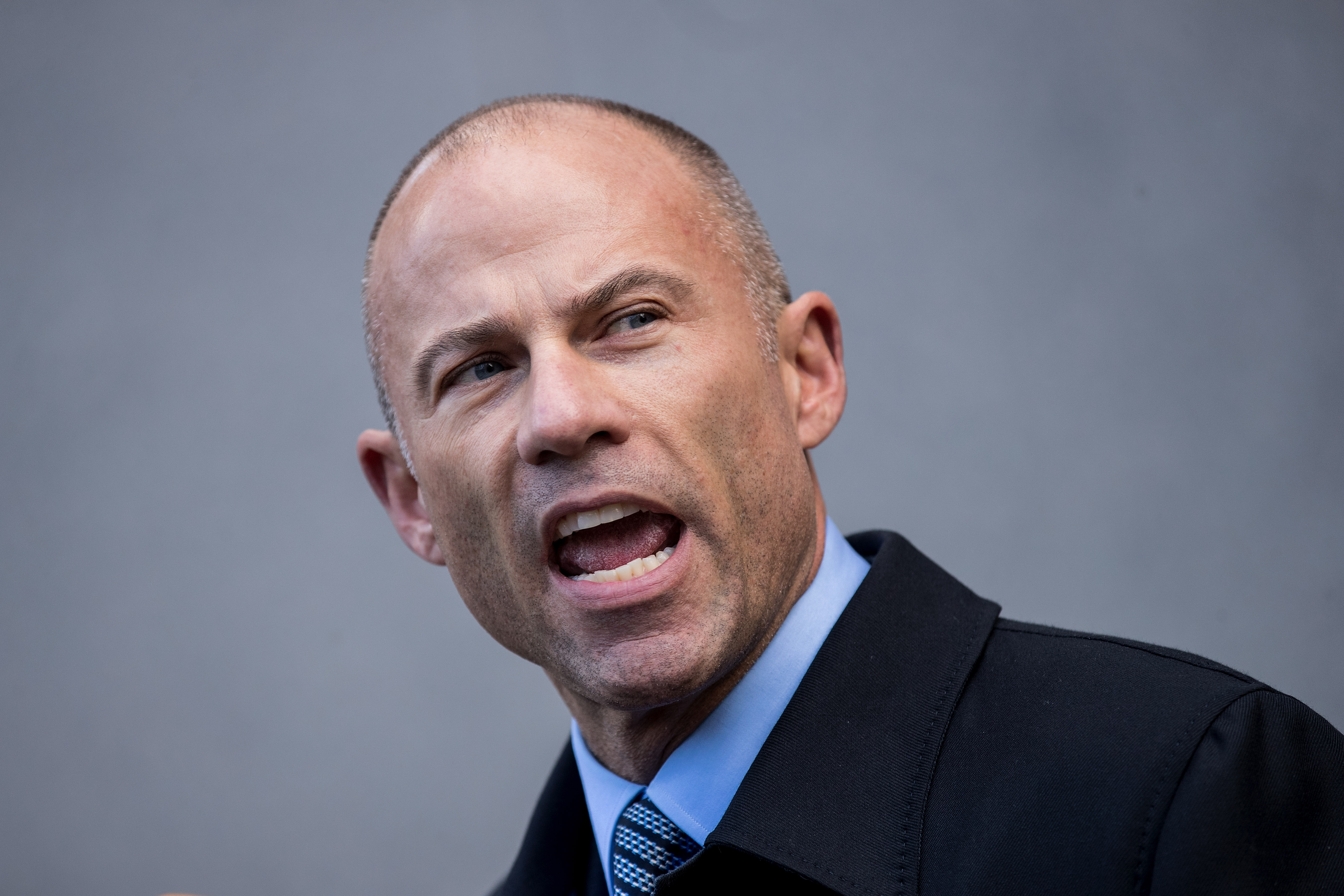 Michael Avenatti has released a report which claims Trump attorney Michael Cohen received half a million dollars from a Russian oligarch in the wake of the 2016 presidential election. Avenatti further opined that the purported $500,000 in payment from Russian sources "may have" been the source of the $130,000 payment Cohen in turn made to porn star Stormy Daniels to shut her up about an alleged affair with President Donald Trump.
After significant investigation, we have discovered that Mr. Trump's atty Mr. Cohen received approximately $500,000 in the mos. after the election from a company controlled by a Russian Oligarc with close ties to Mr. Putin. These monies may have reimbursed the $130k payment.

— Michael Avenatti (@MichaelAvenatti) May 8, 2018
Avenatti is the attorney for porn star Stormy Daniels, who in turn is suing President Donald Trump over a nondisclosure agreement related to a purported hush payment which she claims resulted from an alleged extramarital affair. Trump has denied an affair took place.
In the report, which was released late Tuesday, Avenatti further claims the shell company used to facilitate the payment from Cohen to Daniels, Essential Consultants, LLC, was "exclusively owned and controlled by Mr. Cohen." Avenatti's report further explains the alleged relationship between Essential Consultants and Cohen's bank. The report claims Cohen made certain statements to his bank pursuant to its "anti-money laundering protocol." Avenatti claims in his report that Cohen told the bank:
Essential is a real estate consulting company that collects fees for investment consulting work;
The company's typical clients are U.S.-based high net worth individuals;
The company's primary source of funds will be derived from within the U.S. or a U.S.-based company;
The company expected one (1) to twenty (20) incoming domestic only wires totaling $1,000 to $10,000 each month for consulting fees, and one (1) to twenty (20) ACH credits and electronic transfers totaling $1,000 to $10,000 each month;
No outgoing wire transfers and debits related to ACH or electronic transfers were expected; and
Receipts of the business would be internally transferred to Mr. Cohen's personal account at First Republic Bank.
Avenatti's report says Cohen used the account ultimately to move $4,425,033.46 in payments. It concludes that "within approximately 75 days of the payment to Ms. Clifford, Mr. Viktor Vekselberg, a Russian Oligarch with close ties to Russian President Vladimir Putin, caused substantial funds to be deposited into the bank account from which Mr. Cohen made the payment. It appears that these funds may have replenished the account following the payment to Ms. Clifford." The report also names Vekselberg's cousin, Andrew Intrater, as a source of payments. According to Avenatti:
Mr. Cohen inexplicably accepted these payments while he was the personal attorney to the President and holding himself out at times as employed by the Trump Organization (with few other clients). This was occurring at the same time significant questions were being raised relating to (a) the involvement of Russia and Vladimir Putin in the 2016 Presidential Election and (b) the extent of the relationship between Mr. Putin and Mr. Trump.
The payments, according to the report, did not stop there. Essential Consultants, LLC also received payments from pharmaceutical giant Novartis, telephone company AT&T, airplane and satellite manufacturer Korea Aerospace Industries, and former RNC Deputy Finance Chair Elliott Broidy. It is unclear from the report why these individuals and companies were conducting business with Essential Consultants. California attorney Keith Davidson is also listed in Avenatti's report as having financial transactions with Essential Consultants. Avenatti's report also details purported financial transactions between Cohen and accounts in Singapore, Hungary, Malaysia, Canada, Taiwan, Kenya, and Israel.
The report, which Avenatti made available here, appears to have been produced by his own law firm. It contains seven pages of information and is presented as fact; however, it cites no sources for the information. Law&Crime has reached out Avenatti to inquire about the sources of the information he presents as fact in the report. We will update this post accordingly if we receive a response. Others are inquiring publicly as well:
Hey, @MichaelAvenatti: since you haven't gone through discovery yet, how would you have access to all of these bank records?

— Chris Hayes (@chrislhayes) May 8, 2018
Law&Crime contributor Robert Barnes is even more suspicious:
FYI: no way to get bank info & "suspicious transaction" report intel LEGALLY. Either Avenatti is lying, got the information from someone who got it illegally, or himself obtained information ILLEGALLY. It's not everyday you see a lawyer admit to complicity in a crime on Twitter. https://t.co/Tmu4TuE3M0

— Robert Barnes (@Barnes_Law) May 8, 2018
Cohen could have a different suit: invasion of privacy by illegal disclosure of banking information from a likely illicit leak through the #SDNY or #Mueller. Avenatti is clearly claiming to have information that could not be obtained by lawful means. https://t.co/Z5ixw4pi6H

— Robert Barnes (@Barnes_Law) May 8, 2018
The Atlantic tried to secure a comment from Cohen's attorney, who claimed the $500,000 from Russian sources "wasn't a payment" before hanging up:
Michael Cohen's attorney, Steve Ryan, won't discuss the $500,000 Michael Avenatti says Cohen received from Russian oligarch Viktor Vekselberg in 2017. "I understand the shorthand you're using, but it wasn't a payment," Ryan says before hanging up.

— Natasha Bertrand (@NatashaBertrand) May 8, 2018
Several NBC staffers reported that AT&T said it "engaged" Essential Consultants "to provide insights into understanding the new administration" under a "contract."
A statement from @ATT on the latest allegations by @MichaelAvenatti on @MichaelCohen212 pic.twitter.com/JQrmYbEsVA

— Jesse Rodriguez (@JesseRodriguez) May 8, 2018
BREAKING: @ATT confirms payments to Cohen LLC >>

Full Stmt: "Essential Consulting was one of several firms we engaged in early 2017 to provide insights into understanding the new administration. They did no legal or lobbying work for us, and the contract ended in December 2017"

— Christina Wilkie (@christinawilkie) May 8, 2018
[Editor's Note:  Law&Crime has updated this post multiple times as new information continued to pour in.]
[Photo by Drew Angerer/Getty Images.]
Have a tip we should know? [email protected]
Aaron Keller - Deputy Editor-in-Chief