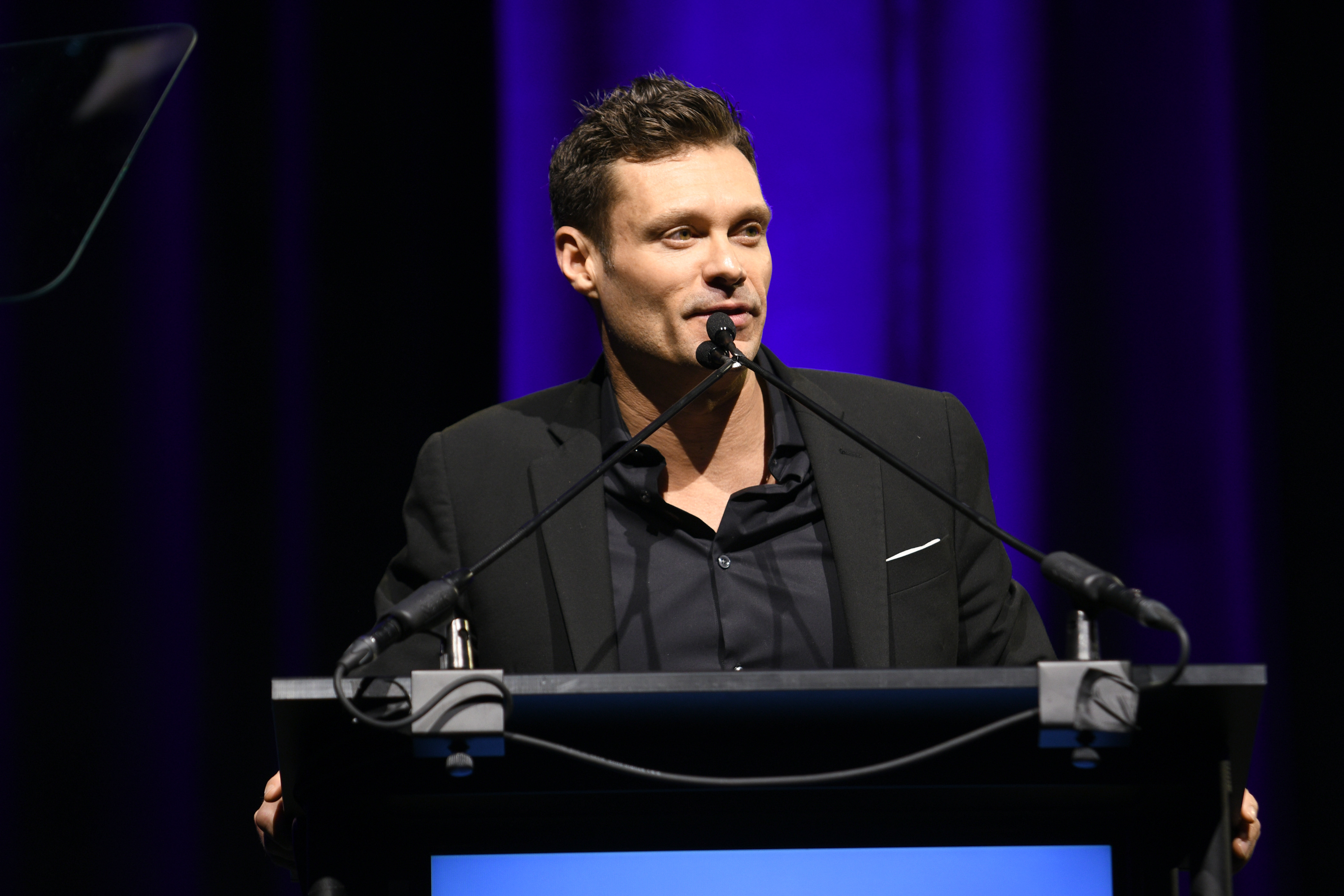 A former E! News stylist has filed a police report formally accusing talk show host Ryan Seacrest of sexual misconduct.
From 2007 to 2012, Suzie Hardy styled Seacrest while he was in the studio. She packed clothes for Seacrest when he appeared on shows like "American Idol" and traveled with Seacrest as a stylist when he traveled for special events like the Golden Globes.
Hardy previously accused her former boss of long-running sexual assault, abuse and harassment in a letter directed to Seacrest and E! News last November.
After a third-party investigation ended in stalemate, however, Seacrest's employers stood by their man.
Hardy penned an op-ed in The Hollywood Reporter on Thursday announcing that law enforcement was now involved. She wrote:
Those who work with Ryan seem to hope I will just go away. Well, I'm not going away. I'm thriving in the truth and feel more inspired than ever. I recently contacted the LAPD and filed a police report so I'm guaranteed a real investigation this time.
The Hollywood Reporter verified the existence of that police report before publishing.
"When the #MeToo movement empowered so many women to come forward with their truths, I did so as well," Hardy's op-ed continued. "In response to the letter, E! owner NBC Universal conducted an incomplete investigation of the facts and declared the results 'inconclusive.'"
Hardy also took the opportunity to lay blame at the feet of networks ABC and NBC–as well as needling some of their high-profile talent–for continuing to back Seacrest.
"So, joke all you want, Kelly Ripa. NBC and ABC, keep spinning and deflecting. You're all making a big mistake. And Ryan, stop trying to bully me. It's not going to work," Hardy wrote.
The op-ed is a deep dive into Hardy's accusations and notes that none of what's alleged should be news to E! News or Seacrest because those accusations were detailed in a complaint filed with E! News' HR department by Hardy in 2012. Hardy claims her HR complaint was dismissed with no explanation and that she was quickly fired soon after.
Seacrest's attorney, Andrew Baum, responded harshly to Hardy's op-ed. He said the following in a statement:
After Mr. Seacrest denied each and every one of Ms. Hardy's decade old claims, after Mr. Seacrest refused to pay Ms. Hardy any money whatsoever, and after an independent legal investigation did not support her claims, Ms. Hardy went to the press attacking the legitimacy of the investigation. Now, after being refused money and unhappy with the independent legal investigation, Ms. Hardy now claims to have spoken to the authorities. We will continue to cooperate and we remain confident that Mr. Seacrest will once again be cleared of any wrongdoing.
[image via Gary Gershoff/Getty Images for Exploring The Arts]
Follow Colin Kalmbacher on Twitter: @colinkalmbacher
Have a tip we should know? [email protected]