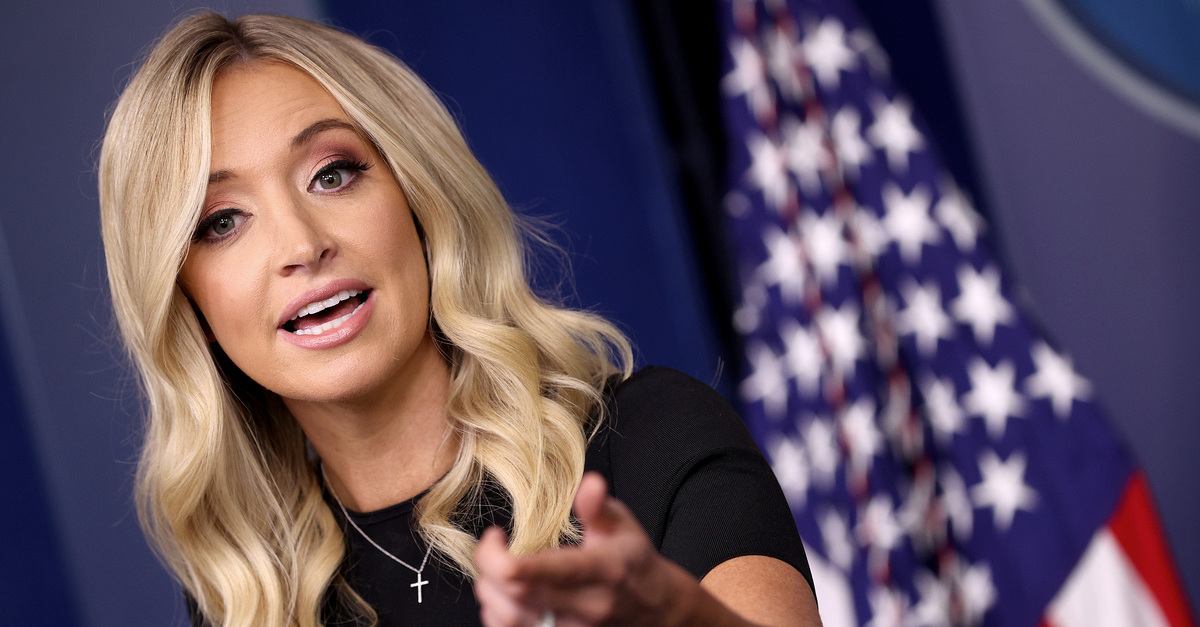 Supreme Court nominee Amy Coney Barrett is a legal scholar and jurist who has a lengthy list of publicly known achievements and accolades on her resume, but she is not a "Rhodes scholar" as White House Press Secretary Kayleigh McEnany falsely said on Thursday.
Before Barrett graduated summa cum laude from Notre Dame Law School, she earned a bachelor's degree from Rhodes College—in Tennessee. This is what the Rhodes Scholarship actually is:
The Rhodes Scholarship is the oldest (first awarded in 1902) and perhaps most prestigious international scholarship programme, enabling outstanding young people from around the world to study at the University of Oxford.
A reporter at the Thursday press briefing quickly said it wasn't true that Barrett is a Rhodes scholar.
"That's what I have written here," the White House press secretary responded.
"My bad," McEnany said, after noting that Rhodes College and the Rhodes Scholarship are unrelated. "Rhodes scholar" is now trending far and wide online.
https://twitter.com/MollyJongFast/status/1311703530529599491?s=20
That's it, that's the story.
[Image via Win McNamee/Getty Images]
Have a tip we should know? [email protected]