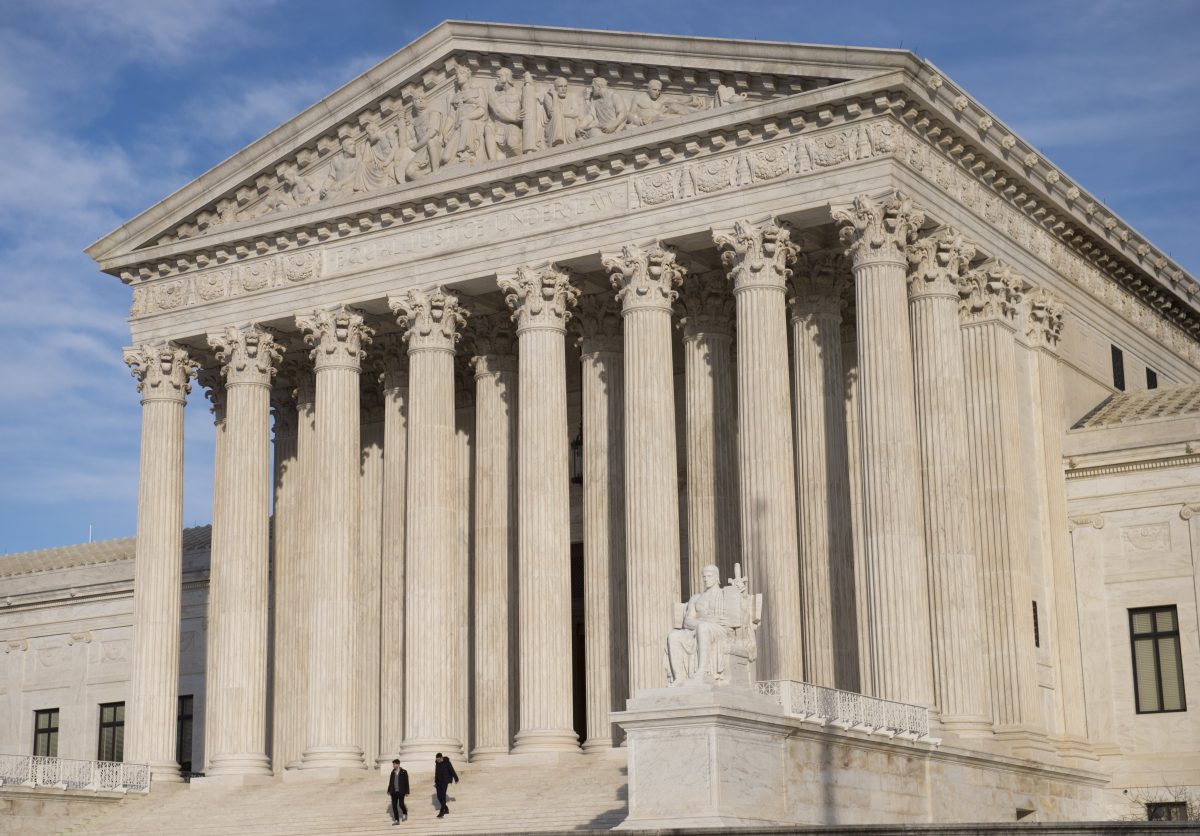 The Supreme Court issued a long-awaited ruling Monday in Murphy v. NCAA, which centered on whether the Professional and Amateur Sports Protection Act of 1992 (PASPA) unconstitutionally kept the State of New Jersey from repealing prohibitions against sports betting. In a 6-3 decision by Justice Samuel Alito, the Court ruled that PASPA is unconstitutional for how it dictates how states should govern. PASPA does not make sports betting a crime, what it does do is allow the Attorney General to seek injunctions against violations.
The anticommandeering doctrine prohibits the federal government from forcing states to enact legislation, and the Supreme Court decided that PASPA's provision against authorizing sports betting violated the anticommandeering doctrine.
"PASPA's anti-authorization provision unequivocally dictates what a state legislature may and may not do," the Court said, noting that Congress has the authority to regulate the behavior of people, but not of states.
Additionally, the Court ruled that PASPA's prohibition against states granting licenses for sports betting is also a form of illegal commandeering.
Justice Alito noted in his opinion that while Congress has significant constitutional power, "conspicuously absent from the list of powers given to Congress is the power to issue direct orders to the governments of the States." PASPA's provision against states authorizing sports betting "unequivocally dictates what a state legislature may and may not do," Alito wrote.
The Court noted that if Congress chose to do so, they could regulate sports betting themselves, but they have not chosen to do that, so it's up to the states to make their own decisions.
"The legalization of sports gambling is a controversial subject," Alito wrote, recognizing the pros (increased revenue, weakening of illegal betting operations) and cons (encouraging young people to develop gambling habits and poorer people to blow their money on bets).
Ultimately, the Court ruled, "The legalization of sports gambling requires an important policy choice, but the choice is not ours to make."
As a result of this ruling, the court struck down PASPA as unconstitutional, allowing New Jersey — and other states — to repeal prohibitions against sports betting. New Jersey, which already has legalized casino gambling in Atlantic City, will now be able to move forward with more legalized gambling operations. The 2014 New Jersey act that sparked the case did make exceptions, such as limiting sports betting to those 21 and older, and restricting betting on New Jersey teams or events taking place within the state.
William Hill, a sports betting company that already operates in Nevada, is preparing to start things up in the Garden State.
"Just as we have with our 100+ locations in Nevada, we look forward to working to make legal and regulated sports betting a big winner for consumers, state governments and all interested parties across the country," CEO Joe Asher said in a statement to Law&Crime. "If we do this the right way, the only losers will be the illegal bookies that have been operating a massive black market."
The company already has its sights set on New Jersey's Monmouth Park, where there are already plans to open a sports betting venue in the coming weeks.
[Image via SAUL LOEB/AFP/Getty Images]
Have a tip we should know? [email protected]