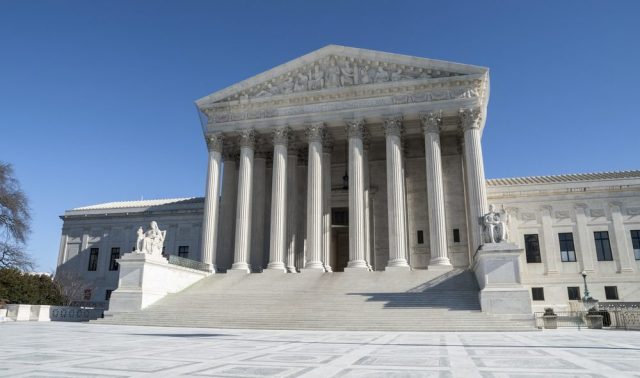 The U.S. Supreme Court ruled Monday denying Pennsylvania Republicans' request to block a lower court's order to redraw the state's congressional districts. The Pennsylvania Supreme Court had previously said that the current districts were the result of gerrymandering that caused 18 districts to be unfairly favorable to Republicans.
The state court decision required that the district be redrawn, giving them three weeks to do so. Republicans, led by state speaker of the house Michael Turzai, went to the Supreme Court with an emergency application for a stay, asking for the order to be put on hold while they appeal the case on the merits to the U.S. Supreme Court.
The emergency request argued that the Supreme Court was likely to hear the case upon Turzai's appeal to the high court, and that there was "a fair prospect" that the court would reverse the lower court's ruling. This is despite the fact that the U.S. Supreme Court usually doesn't get involved in state cases where the decisions rely on the state's own constitution, like this one.
Justice Samuel Alito, who takes care of emergency applications from Pennsylvania, denied the request for a stay, which means that Pennsylvania will have to comply with the State Supreme Court's order for redrawing the districts.
[Image via trekandshoot/Shutterstock]
Have a tip we should know? [email protected]