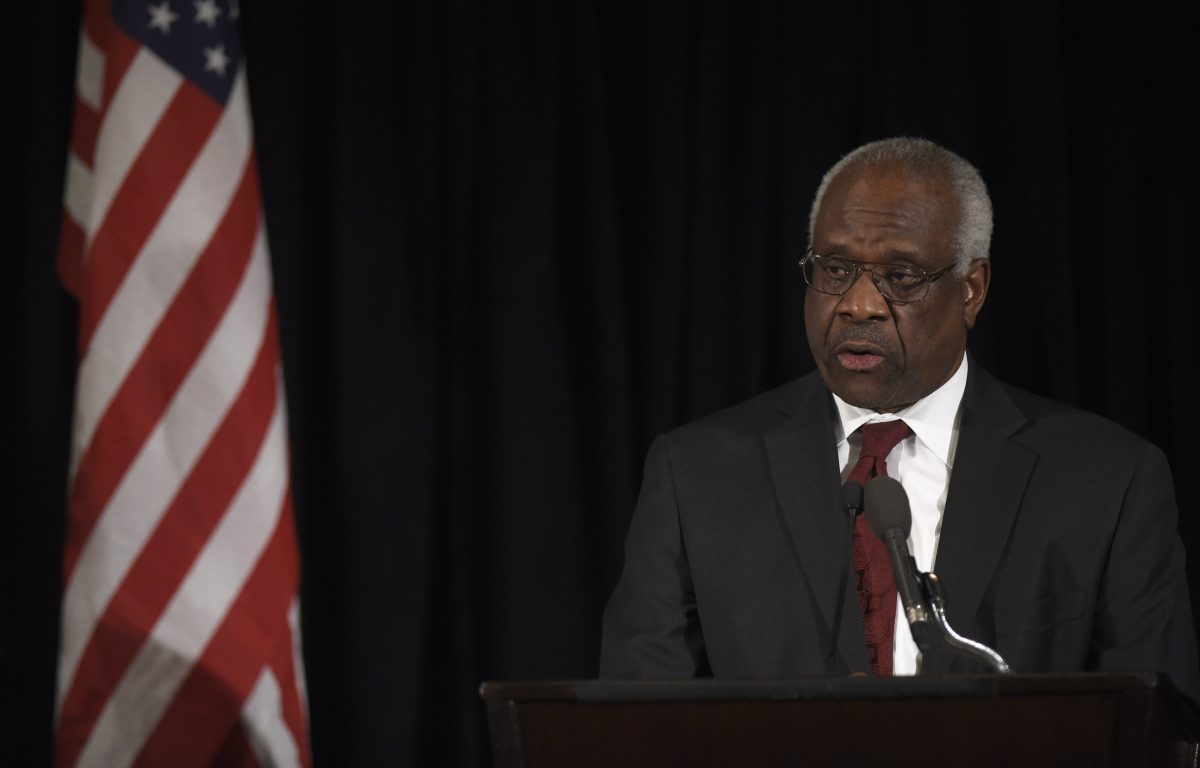 The Supreme Court on Tuesday decided not to hear a case challenging California's 10-day waiting period required after purchasing a gun in the state, and Justice Clarence Thomas is not happy. The case, Silvester v. Becerra, dealt with whether the "cooling off period" should apply in cases where a buyer's background check is completed before the 10 days are up, and where they already lawfully own a firearm.
The Ninth Circuit previously ruled against the challenge, but at issue in the appeal to the Supreme Court was whether they applied the correct standard of scrutiny in making their decision. In denying certiorari, the Supreme Court essentially upheld the Circuit Court's decision, but Justice Clarence Thomas strongly opposed this, writing a scathing dissent, criticizing not just the Ninth Circuit's reasoning, but the Supreme Court's reluctance to weigh in on Second Amendment cases.
Thomas accused the Ninth Circuit of simply applying their own "common sense," rather than an appropriate legal standard of review. He described this as a "general failure to afford the Second Amendment the respect due an enumerated constitutional right."
The conservative justice went on to accuse the Supreme Court of having a negative bias against the Second Amendment, citing their "continued inaction in this area."
"Because I do not believe we should be in the business of choosing which constitutional rights are "really worth insisting upon,"' Thomas wrote, citing the language of the landmark District of Columbia v. Heller decision, "I would have granted certiorari in this case." The Heller case in 2008 gave broad protection to the right to bear arms.
Thomas noted that California's waiting period is the second longest in the country, and that it exists for two reasons. One, to allow time for background checks to be complete, and two, so that people who might be trying to buy a gun to do harm can have a chance to calm down before having the opportunity to do so. Plaintiffs Jeff Silvester and Brandon Combs argue that the waiting period is unconstitutional when it comes to people who already legally have guns and a concealed carry permit, because background checks don't take that long, and a cooling off period wouldn't stop them from using a weapon they already have.
A District Court judge ruled in their favor, noting that people who already met the requirements for a concealed carry permit were not likely to "engage in impulsive acts of violence."
The Ninth Circuit reversed, saying that just because someone already has a gun, that doesn't mean a cooling off period for a new one wouldn't be effective. They said in their decision that such a person "may want to purchase a larger capacity weapon that will do more damage when fired into a crowd."
Thomas said that while the Ninth Circuit claimed to apply "intermediate scrutiny" to the waiting period in making their decision, they failed to "demonstrate that the harms it recites are real," which is necessary under that standard of review. In reviewing whether a law appropriately limits the Second Amendment right to bear arms, Thomas argues, the court must evaluate evidence that such a measure is necessary to meet a governmental interest. Here, he argues, the Ninth Circuit based their decision on speculation, not evidence, while they've applied a higher standard to other cases.
"In the Ninth Circuit, it seems, rights that have no basis in the Constitution receive greater protection than the Second Amendment, which is enumerated in the text," Thomas wrote. He took his colleagues to task, saying, "Our continued refusal to hear Second Amendment cases only enables this kind of defiance."
Thomas noted that a major issue is that the appropriate level of scrutiny of Second Amendment cases has never been made clear, and by not taking cases like Silvester, the Supreme Court is perpetuating the confusion. He mentioned that in the current term, the Supreme Court has granted review for five First Amendment cases and four Fourth Amendment cases, but won't review this Second Amendment case.
"If this case involved one of the Court's more favored rights," he said, "I sincerely doubt we would have denied certiorari."
[Image via Susan Walsh-Pool/Getty Images]
Have a tip we should know? [email protected]