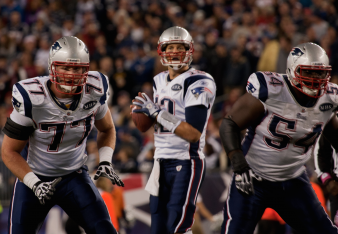 Tom Brady added a high profile attorney to his Deflategate appeal team on Friday with the hire of former United States Solicitor General Ted Olson.  As Solicitor General, Olson argued cases before the Supreme Court on behalf of the United States from 2001-2004.
With Olson, Brady will be in good hands should his case make it to the Supreme Court. CBS reports that Olson has argued 62 cases before nation's highest court and won better than 75% those cases.
Olson did not waste anytime getting down to work on Brady's appeal, according to CBS.  Olson filed a motion for extension time, asking for an additional 14 days to appeal the 2nd Circuit's ruling.  If granted, the deadline to appeal would be moved to May 23.  The request gave no indication on what Brady plans to do, however.  In fact, the motion states that the request for additional time was necessary so that Brady and his legal advisors can decide how to go forwards in this matter.
Although Brady has not spoken publicly since the 2nd Circuit Court of Appeals reinstated his four game suspension, the hiring of Olson, along with the request for an extension of time, indicates the Patriots quarterback is likely to further appeal this matter.  If he does, there is no question Brady has put together a team that is well prepared to take his Deflategate appeal all the way to the Supreme Court.
[image via shutterstock]
Have a tip we should know? [email protected]