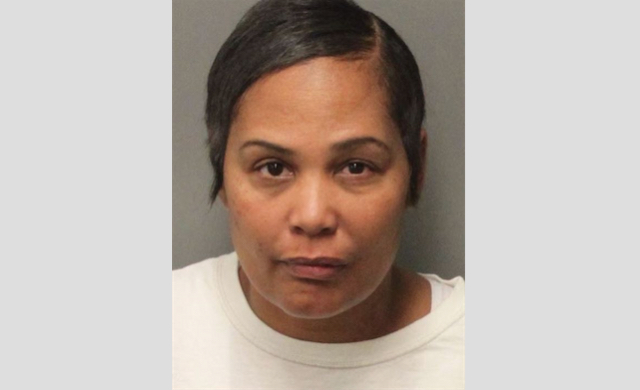 The ex-wife of deceased NBA player Lorenzen Wright has been charged with first degree murder in an indictment accusing her of conspiring with another man to kill her ex-husband.
The charges were announced at a press conference held by Memphis Police Director Michael Rallings earlier this morning. Following that event, Shelby County District Attorney General Amy Weirich noted, in a press release issued this afternoon:
Sherra Wright, 46, and previously indicted Billy R. Turner, also 46, were indicted by a Shelby County Grand Jury on charges of first-degree premeditated murder, conspiracy to commit first-degree murder and attempted first-degree murder.
Shara Wright was arrested on Friday evening by federal marshals on a fugitive warrant. She is currently being held in the Riverside County Jail pending proceedings to extradite her to Tennessee. Turner was indicted on December 5 and is currently being held at the Shelby County Jail on a $1 million bond.
On July 28, 2010, Lorenzen Wright's body was discovered in a field; riddled with bullet holes–the result of being shot multiple times. The indictment claims that Wright would have been killed sometime between the 17th and 20th of July 2010. He was 34-years-old at the time he was murdered.
The Memphis Bucks star was last seen alive on July 18, 2010–when he was leaving Sherra Wright's home. The next morning, local police received a 911 call from his cell phone. That call was cut short by gunfire.
The three counts against Wright and Turner read, to wit:
[1.] between July 17, 2010, and July 20, 2010, unlawfully, intentionally and with premeditation killed Lorenzen Wright;

[2.] between April 1, 2010, and July 30, 2010, unlawfully and intentionally agreed, conspired and acted to kill Lorenzen Wright with premeditation, and that Sherra Wright and Turner, in furtherance of the conspiracy, travelled to the area of Callis Cut and Hacks Cross Road to kill Lorenzen Wright;

[3.] between April 1, 2010, and July 17, 2010, attempted to unlawfully, intentionally and with premeditation kill Lorenzen Wright, acquired firearms to commit the act, recruited an unindicted co-conspirator to help them and, on the part of Turner, travelled to Lorenzen Wright's home outside of Atlanta to commit the offense. While the offense was committed in part in other jurisdictions, it began in Shelby County, Tenn.
[image via Riverside Sheriff's Department]
Follow Colin Kalmbacher on Twitter: @colinkalmbacher
Have a tip we should know? [email protected]