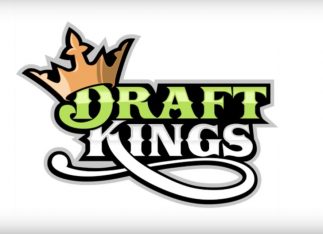 A lawsuit has been filed against DraftKings that alleges the fantasy sports company failed to follow through on a variety of agreements worth several million dollars.
The lawsuit was brought by Toronto-based Anthem Sports & Entertainment Corp. and New York City-based Fantasy Sports Network Inc. (collectively, "Plaintiffs") and filed on September 23.
According to the complaint, the parties signed an agreement in June 2015 that provided that DraftKings would pay Plaintiffs "$1,500,000 each year in monthly installments for three years" for certain commercial services. The complaint further alleges the agreement required DraftKings to "purchase advertising and sponsor television programs" that would "appear on Plaintiffs' various media platforms." There were also allegedly discussions about DraftKings acquiring Fantasy Sports Network from Anthem Sports.
The complaint alleges the first three invoices for services were paid, but then DraftKings stopped paying additional invoices.  Despite not receiving payment, the complaint alleges Plaintiffs continued to perform services pursuant to the agreement and received assurances from DraftKings that the payments would be made.  However, according to the plaintiffs, the payments were never received and by April 2016 they say DraftKings informed them the deal was somehow off.
When asked about the lawsuit, DraftKings spokesman Jason Alderman told Forbes magazine, "DraftKings has not been properly served the complaint. If and when that happens we will vigorously defend ourselves from these meritless allegations."
"Despite our best efforts to avoid filing this lawsuit, DraftKings left us no other choice, said Louis Maione, the president of FNTSY Sports Entertainment Group (Fantasy Sports Network). "Based on our past relationship with them and the many outstanding people who work there, we are disappointed to have to turn to the courts. This is a simple commercial dispute and we owe it to all of our stakeholders to resolve it,"  Maione said.
He added, "We are confident that we will be vindicated once an independent party reviews the evidence." This latest legal skirmish comes as DraftKings and its leading competitor FanDuel continue to battle lawsuits around the country over the legality of their daily fantasy games.
Disclosure: LawNewz founder Dan Abrams owns an equity stake in both Anthem Sports and Fantasy Sports Network.
Editors Note:  This story has been updated to clarify when payments from DraftKings allegedly stopped.
READ the complaint:
Have a tip we should know? [email protected]