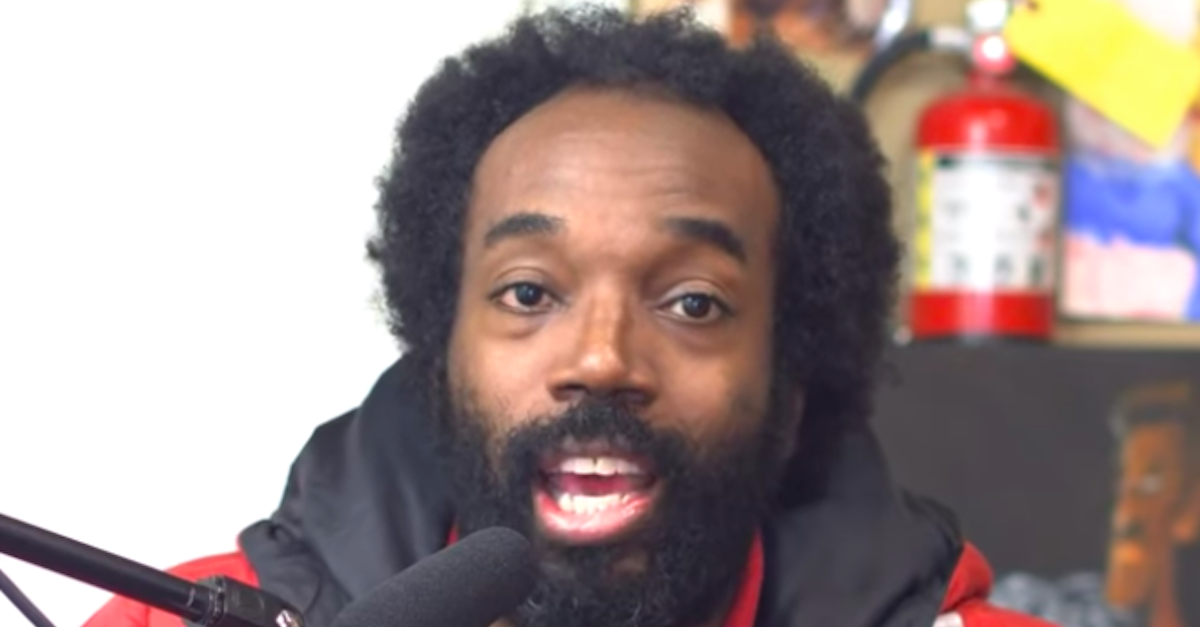 A University of Georgia graduate student who is employed by the school has drawn backlash—with the school talking to the state Attorney General's office—after racially-charged comments he reportedly made online have come to light.
"Some white people may have to die for black communities to be made whole," said Irami Osei-Frimpong, who studies philosophy and works as a teacher's assistant.
This comment seems to be on brand for the grad student, who told WSB-TV that he doesn't understand what the big deal is.
"I'm confused why that is so controversial," Osei-Frimpong said.
Early Tuesday morning, Osei-Frimpong seemed to double down on this idea, posting, "The idea that some White people may have to die for freedom isn't particularly shocking."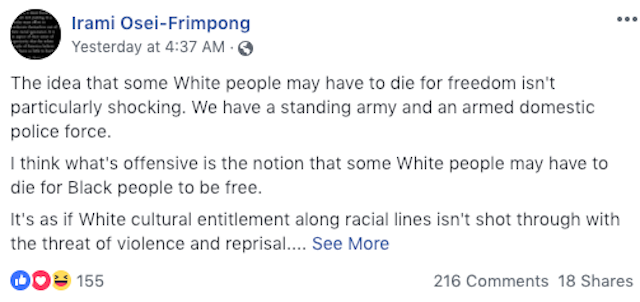 Osei-Frimpong, who posts weekly addresses on YouTube, has also declared that "fighting white people is a skill," likening it to playing piano or other things that take practice.
He explained his comment on white people dying during a WGAU radio appearance.
"It's just a fact of history that racial justice often comes at the cost of white life," he said. "I didn't advocate for violence. I was just honest of racial progress."
Not everyone shares his view that these comments aren't controversial.
"I feel like the things he is saying is inciting violence," UGA alumnus Andrew Lawrence told WSB. "They invite the idea into people's minds."
Current student Xavier Ford called on the university to take action.
"I feel they should do something when it's, like, a racial thing," Ford told the local station.
It remains to be seen, what—if anything—the university will do. They have stated that they are talking to the Attorney General about possible measures that comply with the First Amendment.
"If they fire me, they'd be firing me for doing my job," Osei-Frimpong said.
A statement from the school said, "The University has been vigorously exploring all available legal options. Racism has no place on our campus, and we condemn the advocacy of or suggestion of violence in any form."
— UGA (@universityofga) January 21, 2019
Law&Crime has reached out to the school for an update.
[Image via YouTube screengrab]
Have a tip we should know? [email protected]