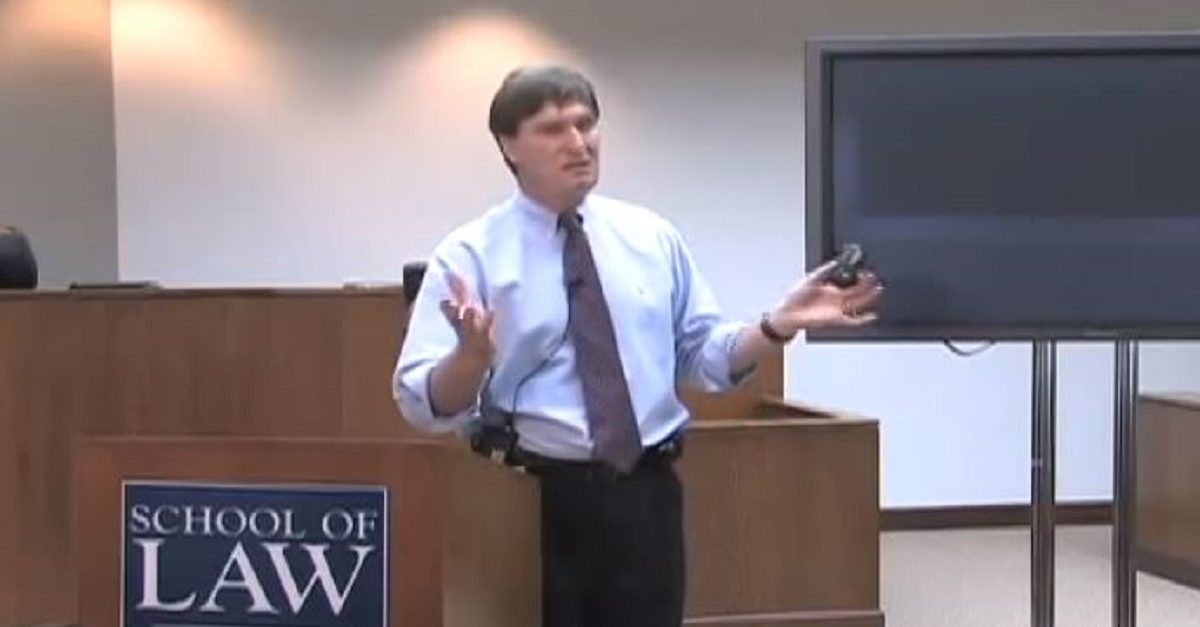 Paul Zwier is in trouble for the second time this year for allegedly using a racial slur. The Emory Law School professor was placed on leave after he allegedly used the N-word in a conversation on October 31. This comes after he said the slur out loud in class during the first week of school in August.
According to an online petition calling for his removal, Zwier explained that it was somehow different this time, saying, "its use in a private conversation between two people, as we talk about what our experiences are, I did not feel like there was the same kind of harm that was to be caused, or the ability to be misunderstood."
The first time Zwier was caught using the word was during a torts class he was teaching. He was talking about a 1967 case where a black man was turned away by a restaurant, and Zwier spoke the n-word while talking about how the restaurant manager likely used language of that sort, according to the National Law Journal. That incident provoked a reaction that included a rally on campus attended by nearly 200 students. He was barred from teaching first-year classes for two years after that.
Interim Dean James Hughes Jr. said in a statement that Zwier "has been placed on administrative leave following reports that he recently repeated the same racial slur that he used in a classroom lecture earlier this semester." He also said, "it is my pledge to continue to uphold the values that guide our university, and to update the Emory Law community as we work together to heal and grow." Hughes is to be paid while on leave, according to university policy.
That response may not be enough for those who signed the petition, which includes an extensive list of demands that begins with a call for the school to " immediately remove Professor Zwier from the law school."
Zwier declined to comment on the matter, telling the Emory Wheel, "I have been advised by counsel not to submit to any interviews during the pendency of the investigation."
[Image via Emory Law School YouTube screengrab]
Have a tip we should know? [email protected]