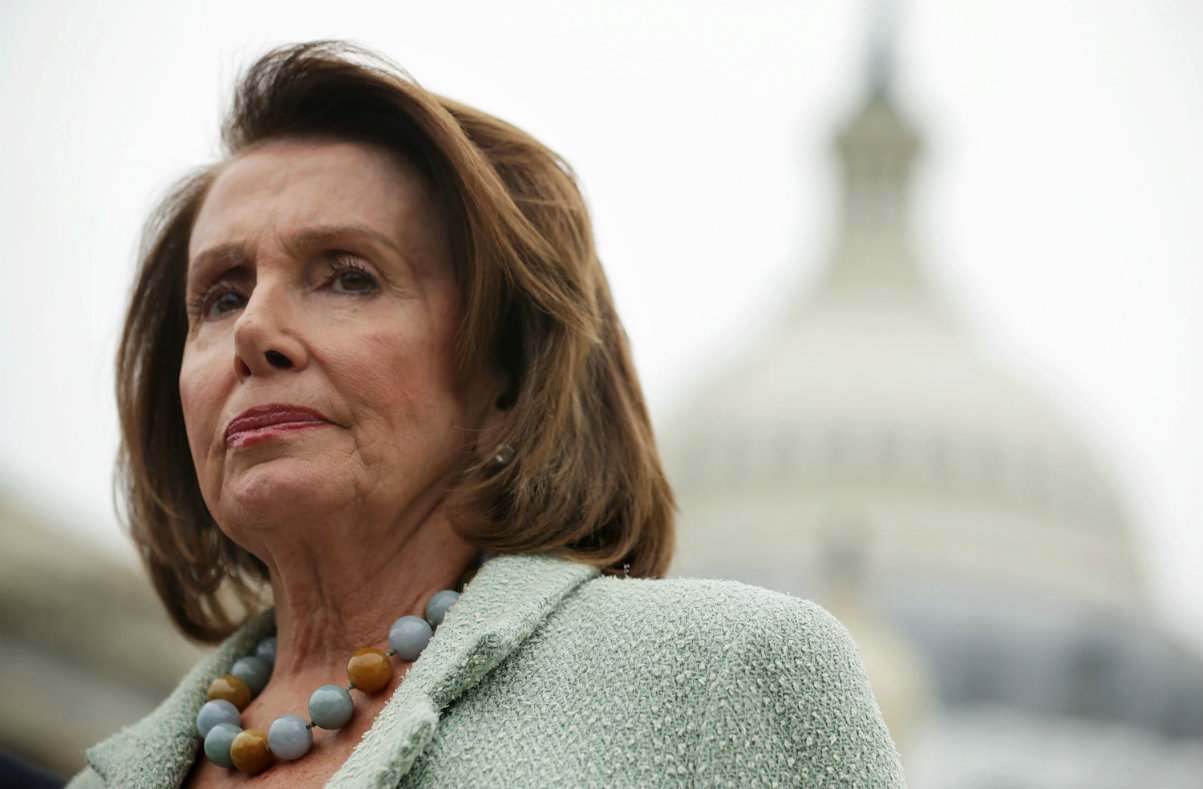 Sometimes the news can feel like a perpetual tire fire, with people in the executive branch getting fired left and right, but one thing remains true: Special Counsel Robert Mueller is in charge of an investigation into Russian election interference and alleged collusion involving the Trump campaign. Donald Trump hasn't canned Mueller, although the president is constantly griping about the probe.
So why did the Democratic Congressional Campaign Committee use this misleading "Mueller FIRED" subject line in a fundraising email?
DCCC needs to stop sending out emails with fake news as the subject line pic.twitter.com/0E6cTeY6kX

— eve peyser (@evepeyser) April 16, 2018
Even the body of the email didn't say Mueller was fired: Just that Trump was close to firing Mueller.
"I'm so furious I can barely write this email," House Minority Leader Nancy Pelosi (D-California, 12th District) in the email released Friday, according to The Washington Examiner. "President Trump is inches away from firing Robert Mueller and derailing the entire Russia investigation."
She then criticized "Republican colleagues" for helping Trump hurt the probe "jeopardizing our democracy, our national security, and the safety of every election we hold. Frankly, they can't be trusted." She then turned to requesting donations. "I need a MASSIVE 24-hour fundraising surge to send them a powerful message," she wrote. "If they let Trump fire Mueller, we'll kick each and EVERY one of them out of office."
A DCCC spokesperson didn't immediately respond to a Law&Crime request for comment about the subject line. Trump insisted on Thursday that he didn't want to fire Mueller, contradicting reporting from The New York Times.
If I wanted to fire Robert Mueller in December, as reported by the Failing New York Times, I would have fired him. Just more Fake News from a biased newspaper!

— Donald J. Trump (@realDonaldTrump) April 12, 2018
[Image via Alex Wong/Getty Images]
Have a tip we should know? [email protected]