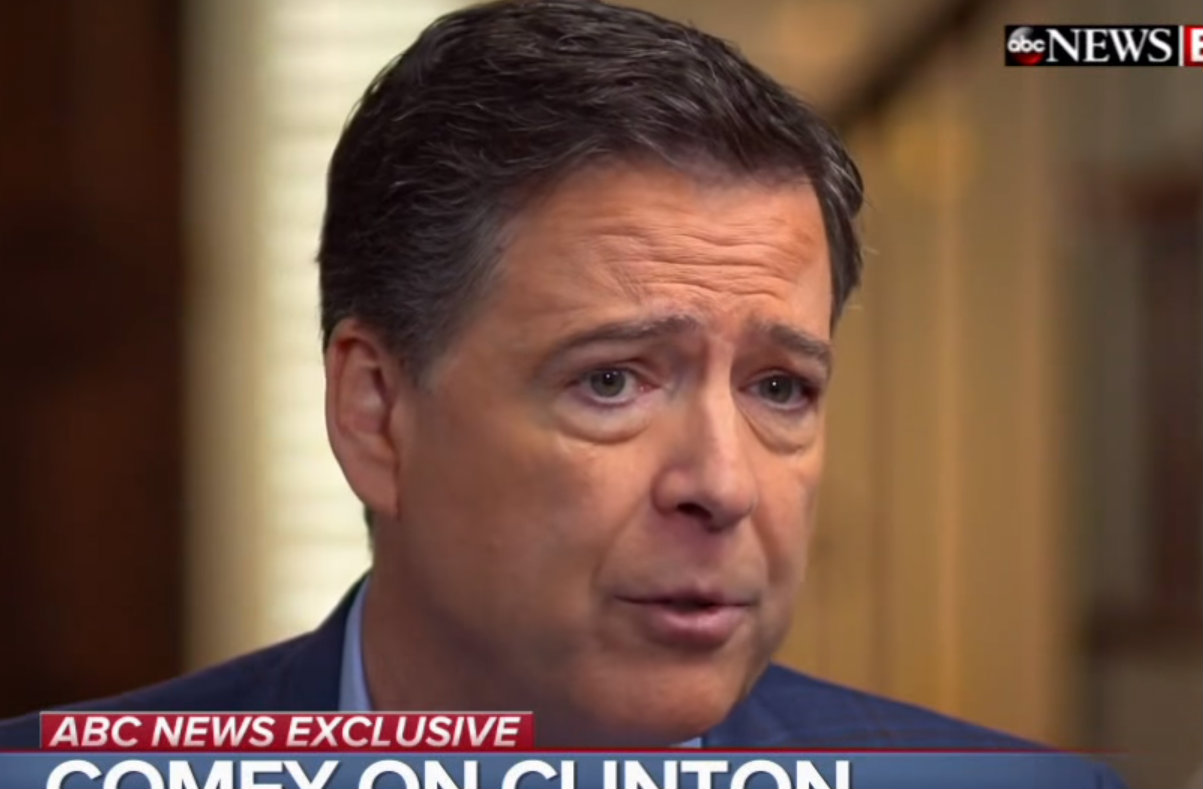 We can safely say that President Donald Trump dislikes fired FBI Director James Comey, but can he back up his criticism? He's been lashing out on Twitter since Friday morning, accusing the former lawman of (among other things) leaking classified information.
James Comey is a proven LEAKER & LIAR. Virtually everyone in Washington thought he should be fired for the terrible job he did-until he was, in fact, fired. He leaked CLASSIFIED information, for which he should be prosecuted. He lied to Congress under OATH. He is a weak and…..

— Donald J. Trump (@realDonaldTrump) April 13, 2018
This line of attack continued Sunday morning, but the president, once again, took his own claims for granted, and didn't provide the evidence.
The big questions in Comey's badly reviewed book aren't answered like, how come he gave up Classified Information (jail), why did he lie to Congress (jail), why did the DNC refuse to give Server to the FBI (why didn't they TAKE it), why the phony memos, McCabe's $700,000 & more?

— Donald J. Trump (@realDonaldTrump) April 15, 2018
This comes ahead of the fired FBI Director's upcoming book, which paints the president in a very negative light, and an interview set to air Sunday night on ABC.
Leaking classified information is illegal, but what is in dispute is if Comey actually did it. He testified before Congress that he wrote memos about his personal conversations with the president because according to him, Trump had improperly asked him to drop the FBI investigation into former National Security Adviser Michael Flynn. Comey said that after getting fired in May 2017, he shared a memo with his friend (later identified as Columbia law professor Daniel Richman), who he had leak the information to the media.
It was later reported by "officials familiar with the documents" that Comey prepped seven memos of his discussions with Trump, with four of them possibly containing classified information. This created fodder for Trump to accuse the fired FBI Director of illegally leaking information, but there's no evidence that the memo Richman got was classified, at least at the time. Comey told Congress it was unclassified, and Richman told Politico last July that "Jim Comey never gave me a memo that was classified; and the memo whose substance I passed on [to] the Times has never to my knowledge been classified."
A source "with knowledge of the memos" said some of the memos in question seemed to have been "retroactively classified," the outlet reported, and it's unclear if the memo Richman got was one of them. The processor told Fox News that he received four memos from Comey. This caught the attention of Senate Judiciary Chairman Chuck Grassley (R-Iowa), who asked Deputy Attorney General Rod Rosenstein in January to, among other things, explain if the FBI and DOJ determined if Comey sent Richman unclassified information, to identify which of the seven memos Comey gave Richman, to say when this exchange happened, and to say when these documents were marked classified in the first place.
Note: Updated with information from Grassley's letter.
[Screengrab via ABC]
Have a tip we should know? [email protected]