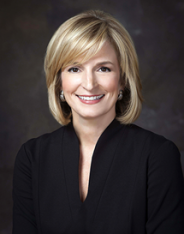 Harris County District Attorney Devon Anderson is denying accusations that politics played a role in the indictment of two people behind the release of a series of shocking undercover videos this past summer.  Center for Medical Progress, an anti-abortion group, alleged the videos showed Planned Parenthood workers trying to profit from the sale of unborn fetuses.
Anderson's office launched a criminal investigation into the Planned Parenthood of the Gulf Coast in Texas based on what was seen in the undercover videos. When the indictments were announced this week, many were surprised that the two people behind the videos found themselves in trouble with the law, not anyone at Planned Parenthood.
Allegations that politics came into play have gained traction amongst certain groups angered by the indictment of two anti-abortion activists who helped produce the film.
For example LifeNews, an anti-abortion newsletter reports:
Today, we renew our call to Lt. Gov. Dan Patrick and District Attorney Devon Anderson to appoint an independent special prosecutor to investigate Planned Parenthood," Operation Rescue President Troy Newman told LifeNews. "There are too many questions about the independence of the Harris County District Attorney's office with a Planned Parenthood board member on hand…
Lauren Reeder, who joined the Harris County D.A.'s Office in 2014, does serve on the Planned Parenthood of the Gulf Coast's Board of Directors. However, the DA's office is adamant she played absolutely no role in the case.
In a statement to LawNewz.com, Harris County D.A.'s Office spokesman Jeff McShan confirmed Reeder's involvement with Planned Parenthood, but stated, "[Reeder] had no role in this investigation." McShan also directed us to the D.A. Office's prior statement on this matter in which they disclosed Reeder's involvement.
A review of reports from August 2015 reveals Reeder voluntarily disclosed the potential conflict to her boss, and in a statement released at that time, Harris County D.A. Devon Anderson said, "[Ms. Reeder] will not be involved in any manner in this investigation."
[image via Harris County District Attorney's Office]
Have a tip we should know? [email protected]