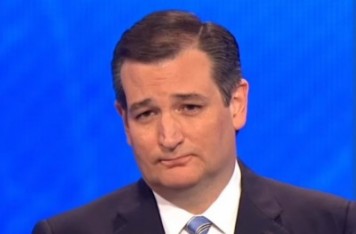 Washington Post political reporter Dave Weigel sent out an interesting tweet on Wednesday after apparently speaking with Sen. Ted Cruz at an event in Colorado.
I asked Cruz if there should be votes on Clinton court nominees if GOP holds Senate. He said there's plenty of precedent for <9 justices.

— Dave Weigel (@daveweigel) October 26, 2016
Cruz was seemingly asked a question about what would happen with Supreme Court nominees in the event Republicans maintain control of the Senate, and Hillary Clinton wins the presidency.  In response, Cruz appears to suggest Republicans would be justified in continuing to block Supreme Court nominees throughout the entirety of Clinton's first term in office.
The idea of going four years without nine justices on the Supreme Court received some strong pushback on Twitter.
@daveweigel he's learned so much from campaigning… said no objective person

— Jennifer Rubin (@JRubinBlogger) October 26, 2016
@daveweigel Cruz was singing a different tune back when he thought he would be president in January https://t.co/cxHJyTMSdJ

— Seth Millstein (@SethMillstein) October 26, 2016
@daveweigel He's kind of right but history will probably judge this as kindly as shutting down the government.

— Nathan Trandem (@blacknitecrash) October 26, 2016
The number of justices sitting on the Supreme Court has varied throughout history and Congress has the power to set the size and responsibility of the high court.  The Judiciary Act of 1789 set the number of justices at six and it eventually grew to include 10 justices by 1863.  It was reduced to seven justices again in 1866, before returning to nine justices in 1869 and remaining at that number to this day.
LawNewz.com reached out to Sen. Cruz's spokesperson for comment and we will update this story when we receive a response.
[image via screengrab]
Have a tip we should know? [email protected]