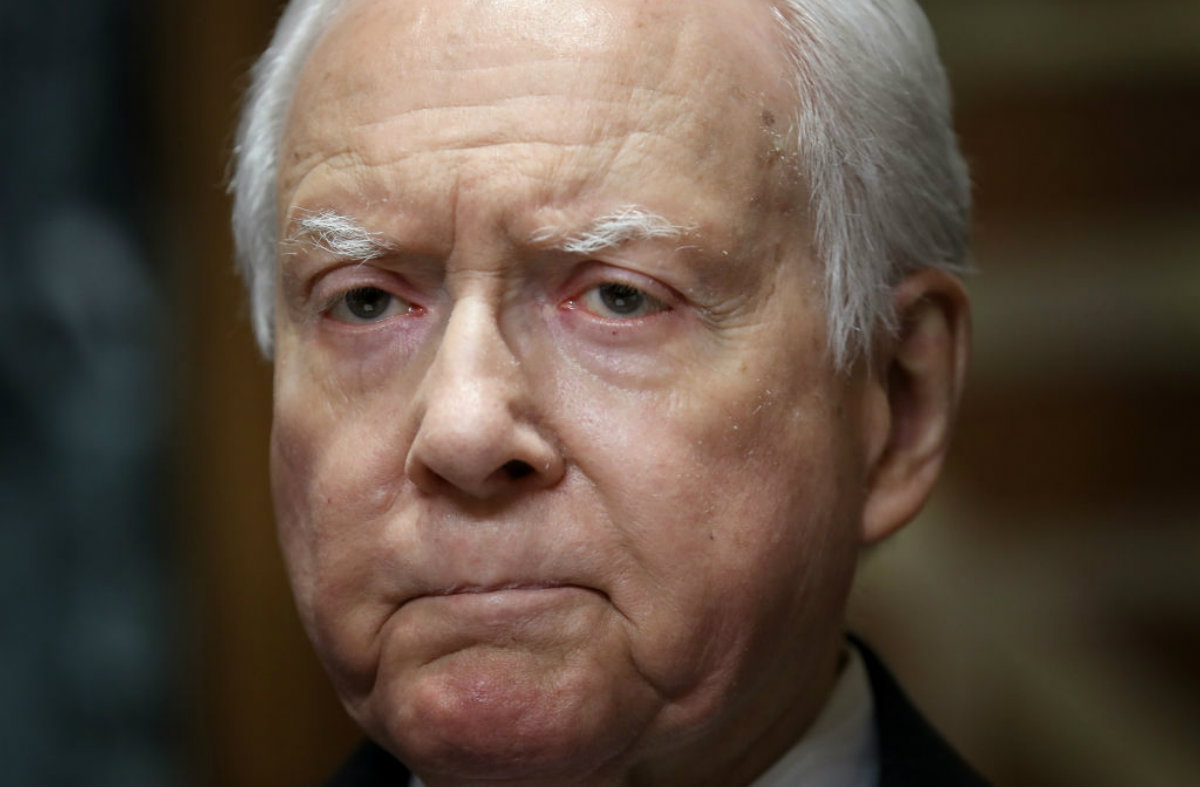 Colbie Holderness and Jennifer Willoughby, the ex-wives of former White House Staff Secretary Rob Porter, said this weekend that U.S. Senator Orrin Hatch (R-Utah) wrote them a letter and apologized for how he handled their abuse allegations.
"I feel like it's a sincere apology, and having been in D.C. for upwards of 12-13 years, I feel like this is sufficient given what I know to be true," Willoughby told The Washington Post.
According to her, this is how Hatch explained the situation. He at first defended Porter, his former chief of staff, because of how the allegations were described to him. His initial statement called Porter a "kind and considerate man," and called the claims as a "cynical" smear campaign. At the time, Hatch then issued another statement. "I am heartbroken by today's allegations," he said Feb. 7, according to CNN. He continued to speak well of his personal interactions with Porter, but added that "I do not know the details of Rob's personal life. Domestic violence in any form is abhorrent. I am praying for Rob and those involved." Hatch claimed he told Porter not to resign, and also said that while he didn't believe all the allegations, "I think there's enough there that you have to take it very seriously."
Holderness told CNN on Sunday that she also got a letter from Hatch. The senator's office did not immediately respond to a Law&Crime request for comment.
Both Holderness and Willboughy claim Porter physically and emotionally abused them during their respective marriages with him. Pictures showed Holderness with a black eye. Porter left his White House job this month amid the allegations. He denied the claims as "simply false," according to the statement obtained by Axios. He added he "took the [black eye] photos given to the media nearly 15 years ago and the reality behind them is nowhere close to what is being described. I have been transparent and truthful about these vile claims, but I will not further engage publicly with a coordinated smear campaign."
He did not publicly provide a detailed counter-narrative to the allegations.
[image via Win McNamee/Getty Images]
Have a tip we should know? [email protected]