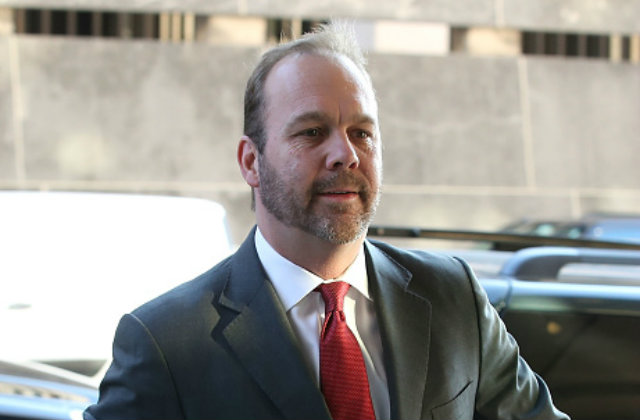 Richard Gates is expected to plead guilty and has told prosecutors he is willing to testify against co-defendant Paul Manafort, according to a Los Angeles Times report on Sunday. Sources were described as "people familiar with the matter." A person with direct knowledge of the development said that the revised plea would be shown to the court in several days. This person and others wished to remain anonymous because of the gag order on the case.
Special Counsel Robert Mueller is prosecuting Manafort and him for their work with the Ukrainian government. Charges include money laundering. Peter Carr, who handles press relations for Mueller's office, declined to comment when Law&Crime reached out. Gates' attorney Thomas C. Green did not immediately respond to request for comment on Sunday. It's highly doubtful anyone will speak on the record because of the aforementioned gag order.
Gates recently hired Green amid a falling out with his former attorneys. He had had irreconcilable differences with the lawyers.
The case against him and Manafort, the former Trump campaign manager, spun out from Mueller's investigation into Russian interference in the 2016 election. This included alleged collusion between the Kremlin and the Trump campaign. These actual charges have nothing to do with those alleged ties, however.
[Image via Mark Wilson/Getty Images]
Have a tip we should know? [email protected]