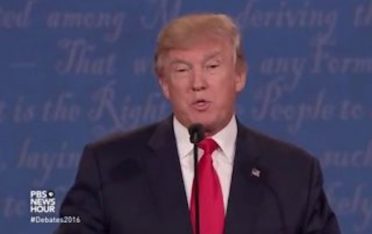 Donald Trump's promise to sue the women who have recently come forward to accuse him of sexual misconduct has led several prominent First Amendment attorneys to step forward and offer to defend the lawsuits, pro bono (without payment).
Ted Boutrous, a top attorney at the law firm Gibson Dunn, appears to be the first high-profile lawyer to promise to take on a potential Trump lawsuit.  On October 13, Boutrous sent out a tweet promising to a pro bono defense to the Palm Beach Post newspaper after it published a story from one of Trump's alleged accusers.
I vow to take this case pro bono if @realDonaldTrump brings it https://t.co/3u57eyis56

— Ted Boutrous (@BoutrousTed) October 14, 2016
Boutrous's promise received renewed attention on Saturday after Trump again promised to file lawsuits over the claims.
I repeat: I will represent pro bono anyone #Trump sues for exercising their free speech rights. Many other lawyers have offered to join me. https://t.co/LJf6TtmGZU

— Ted Boutrous (@BoutrousTed) October 22, 2016
One of those lawyers offering to join Boutrous' effort appears to be Harvard law professor Laurence Tribe.
Thank you @tribelaw! https://t.co/7ixiwpCFnD

— Ted Boutrous (@BoutrousTed) October 23, 2016
[image via screengrab]
Have a tip we should know? [email protected]