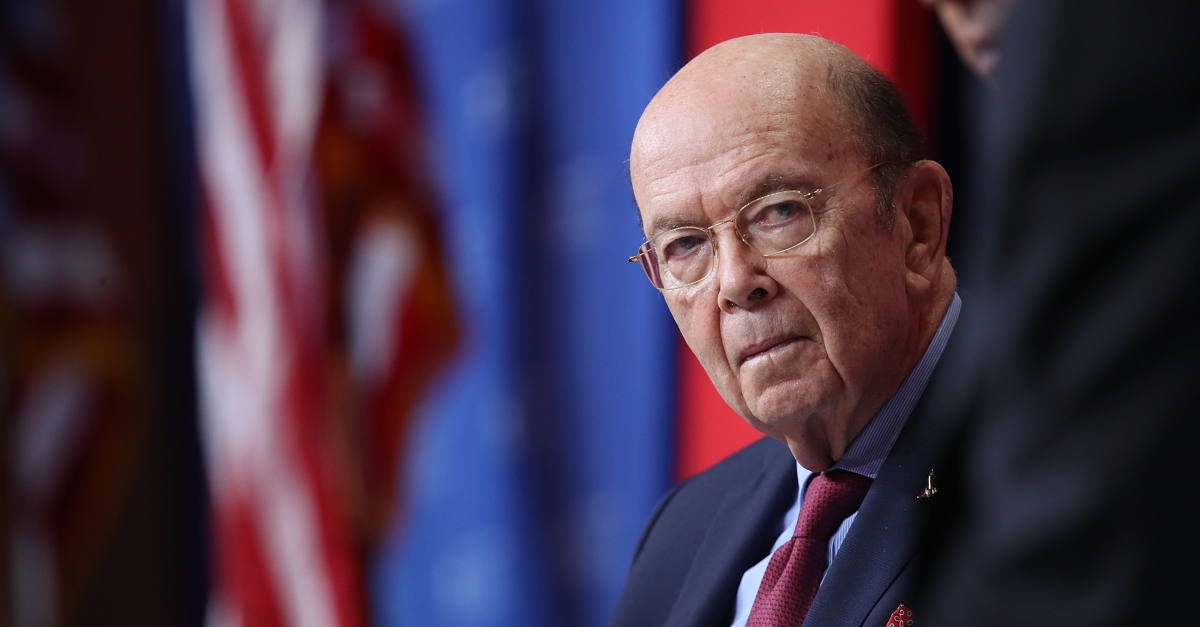 A federal court Friday that President Donald Trump's Commerce Secretary Wilbur Ross must sit for deposition in a lawsuit over a controversial census question.
"Applying well-established principles to the unusual facts of these cases, the Court concludes that the question is not a close one: Secretary Ross must sit for a deposition because, among other things, his intent and credibility are directly at issue in these cases," wrote U.S. District Court Judge Jesse M. Furman.
It's another loss the Trump administration after over dozen states and municipalities sued over a proposed citizenship question in the upcoming 2020 census. There are limits to the deposition, however, because of the burden it would place on Ross' work. It can only last up to four hours because he has previously testified before Congress about it, the judge ruled.
Furman decided that there is too much of a public interest at stake, so Ross had to sit for a deposition for the sake of transparency. Plaintiffs will get a chance to ask him about the reasoning for implementing the citizenship question.
Officials in the Trump administration often follow the president's lead and advocate a more hardline approach to immigration laws to find and deport undocumented immigrants living in the states. Plaintiffs argue the citizenship question is being used to discourage participation in the census.
Furman dismissed the defense's claim this level of burden would rise to the level of being forbidden under the Constitution.
"Second, in the final analysis, there is something surprising, if not unsettling, about Defendants' aggressive efforts to shield Secretary Ross from having to answer questions about his conduct in adding the citizenship question to the census questionnaire," Furman wrote.
The Department of Justice declined to comment, a spokesperson told Law&Crime over email.
Note: The article was updated after the DOJ returned a request for comment.
[Image via Win McNamee/Getty Images]
Have a tip we should know? [email protected]