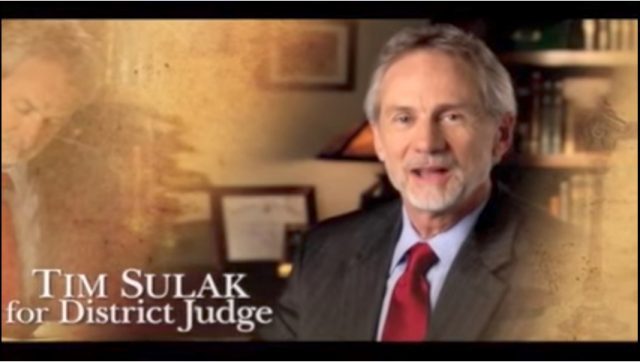 A Democratic Party judge in Texas has ruled against the Trump administration's request for sensitive voter information.
Kansas Secretary of State Kris Kobach had requested the data as part of a widespread probe into allegations of voter fraud during the 2016 presidential election. That probe has been widely criticized as unnecessary and wasteful due to the small amount of voting violations alleged to have occurred during the past election and generally.
The American Civil Liberties Union has also criticized Trump's voter fraud commission, claiming the commission was only instituted to provide quasi-official cover for President Trump's repeated claims about millions of illegal votes being cast during the 2016 presidential election.
Judge Tim Sulak of Texas's 353rd Civil District Court issued his decision, however, on other grounds. In a restraining order issued to Texas election officials on October 3, Sulak–who was first elected as a Democrat in 2010–barred the release of any such voter data to Trump's voter fraud commission due to perceived privacy concerns.
In his temporary restraining order, Sulak claimed that Kobach's request was likely to run afoul of state privacy laws. He wrote:
[B]y transmitting information contained in the Texas Computerized Voter Registration List to the Presidential Advisory Commission on Election Integrity, without taking appropriate precautions to safeguard the privacy and security of that information…may imminently violate Texas Elections Code Section 18.066 and 18.067 and Texas Government Code Section § [sic] 552…
Sulak continued, "If the private information contained in the Texas Computerized Voter Registration List is transmitted without appropriate safeguards, it is likely to become public." And, if such information was to become public, Sulak argued, the harm would likely be "irreparable."
Sulak then cited the possible fallout which might result from such public exposure. That, he said, could include violation of privacy rights, possible commercial solicitation resulting from the exposure, the chilling of First Amendment rights for those impacted by the exposure and the discouragement of "efforts to encourage voting."
Sulak's order was issued in response to a lawsuit filed by the League of Women Voters and the Texas State Conference of the NAACP. That suit was filed against the Texas Secretary of State Rolando B. Pablos and Keith Ingram, the director of the Texas Elections Division of the secretary of state.
Opponents of the voter fraud commission were elated.
Georgetown Law Professor Joshua Geltzer, said, "We're pleased the judge is blocking them from giving it to somebody who has not at all explained to them or anyone else any plans to keep that information safe." Geltzer filed a declaration on cybersecurity issued that was cited by Sulak in his order.
[image via screengrab]
Follow Colin Kalmbacher on Twitter: @colinkalmbacher
Have a tip we should know? [email protected]