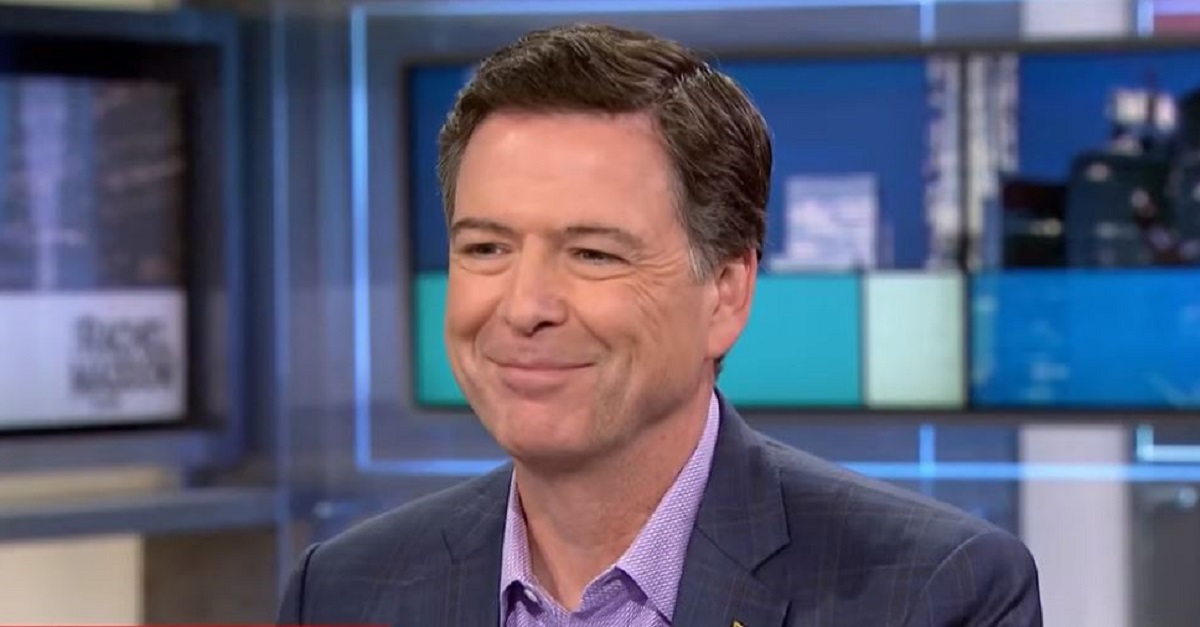 Fired FBI Director James Comey said Sunday that he reached a compromise with the GOP-led House of Representatives. He will agree to give a closed-door testimony with the Judiciary Committee. In return, they will release the transcript 24 hours after he speaks.
Grateful for a fair hearing from judge. Hard to protect my rights without being in contempt, which I don't believe in. So will sit in the dark, but Republicans agree I'm free to talk when done and transcript released in 24 hours. This is the closest I can get to public testimony.

— James Comey (@Comey) December 2, 2018
His attorneys filed to withdraw the motion to quash the Congressional subpoena. They describe the compromise as an "acceptable accommodation."
New filing in In re House of Representatives subpoena of James @Comey: Withdrawhttps://t.co/cIxDOXkxBc pic.twitter.com/D83g9BKT4I

— Big Cases Bot (@big_cases) December 2, 2018
Comey at first balked at complying with a subpoena from House Republicans, which he announced during Thanksgiving. He didn't want to have a closed door meeting because of "selective leaking and distortion." In the motion to quash the subpoena, his lawyers mentioned the testimony of embattled officials like fired FBI agent Peter Strzok, former FBI lawyer Lisa Page, and fired deputy FBI Director Andrew McCabe. The filing accused congressmen of misusing their powers with selective leaks.
"Even the most limited scrutiny reveals that the Joint Committees' preference for closed testimony over public testimony by Mr. Comey furthers no legitimate purpose and is unfair to the witness,' the filing stated.
[Screengrab via MSNBC]
Have a tip we should know? [email protected]