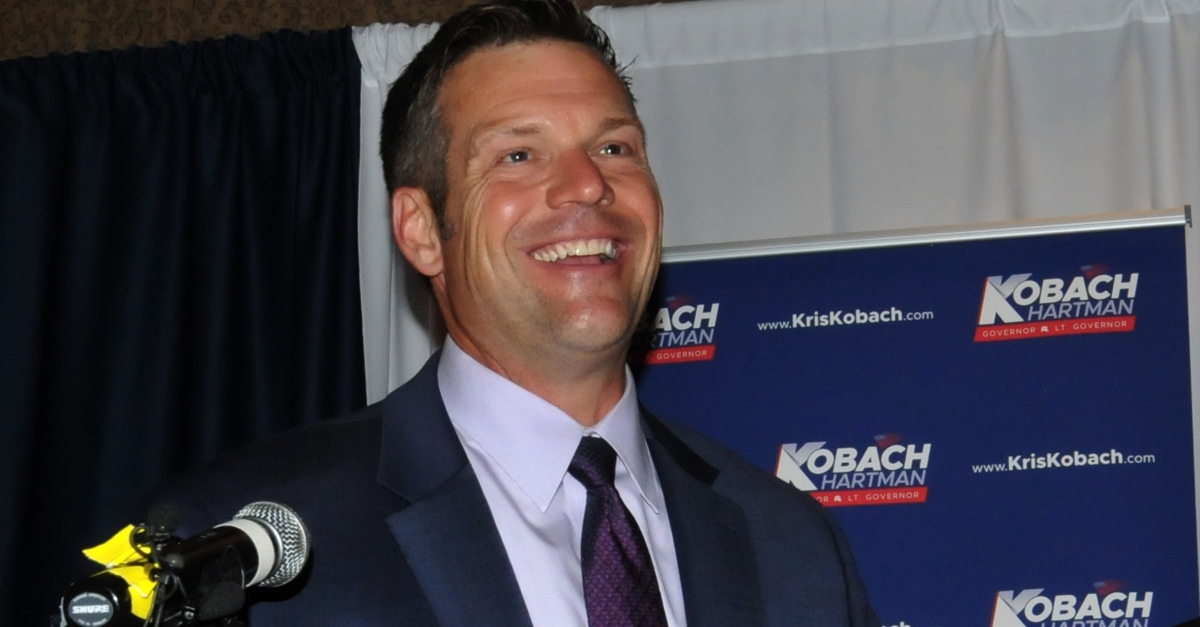 A grand jury must be convened against Kansas Secretary of State and gubernatorial candidate Kris Kobach, the state's Supreme Court ruled Friday. The one-page decision denied his request to review the petition from Kansas House candidate Steven X. Davis, according to the Lawrence Journal-World.
The petitioner wants a grand jury to review whether Kobach intentionally failed to put people on the voter registry in the 2016 election even though they met the legal requirements. Judges with the Douglas County District Court first dismissed the petition because he didn't provide enough evidence of the allegation. Nonetheless, the Kansas Court of Appeals decided in June that he met the legal benchmark to call for this grand jury. Simply put, the legal standard is more relaxed when it comes to citizens starting grand juries.
Although charging documents must show that the crime alleged occurred within the statute of limitations and must allege the precise time of the commission of an offense if time is an indispensable ingredient in the offense, the same is not true of the allegations in a citizen-initiated grand jury petition.
As things stand, Douglas County must summon the grand jury.
Kobach, who is running as the GOP's nominee for governor, called the petition politically motivated. Davis is running as a Democrat.
Kobach made a name for himself pushing for more restrictions on voting, and pushed for the implementation of voter ID in the state. This required proof of U.S. citizenship to register, and he argued that this prevented fraud. That advocacy earned him a second-in-command spot on President Donald Trump's now-defunct voter fraud commission. A judge struck down the ID statute in June.
Have a tip we should know? [email protected]