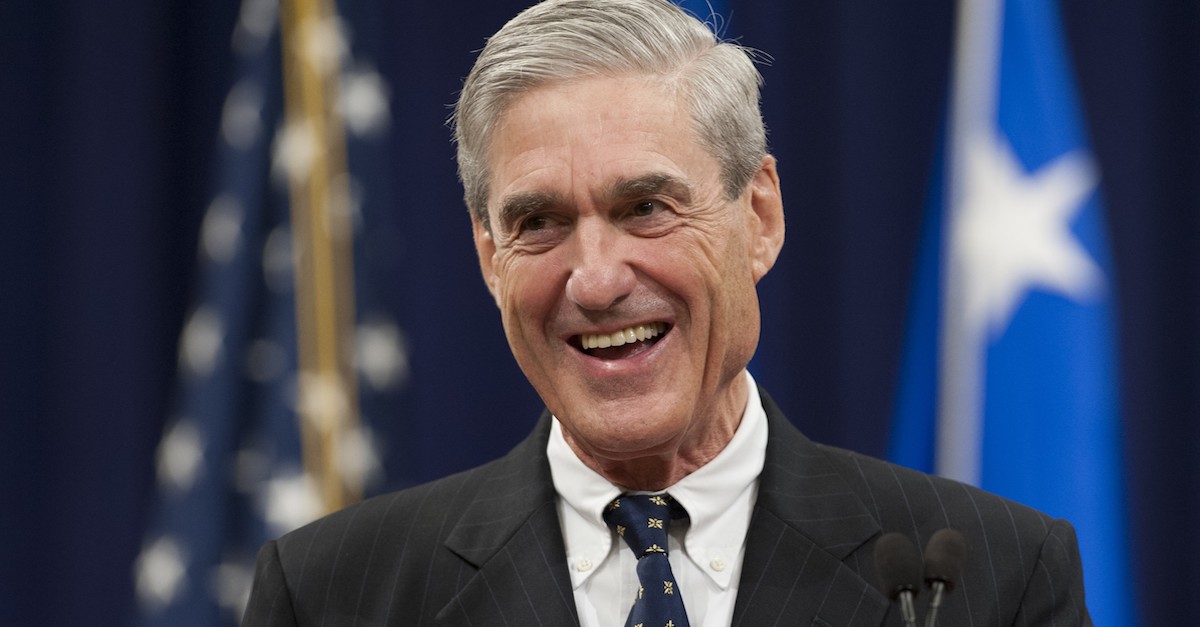 The resignation of Attorney General Jeff Sessions and subsequent appointment of Matthew Whitaker as interim replacement has caused concerns that Special Counsel Robert Mueller and his Russia probe may be in jeopardy. Due to Sessions' recusal, Deputy Attorney General Rod Rosenstein was in charge of overseeing Mueller's investigation, but now that job belongs to Whitaker, leading to concerns that Mueller could be fired. Enter Senator Jeff Flake (R-Arizona).
On Thursday, Flake tweeted that when the Senate gets together next week, he will push for a vote on the Special Counsel Independence and Integrity Act, a bill that would give Mueller some protection against an unwarranted termination. He said that he and Senator Chris Coons (D-Delaware) are going to push for this together, hoping for "unanimous consent" to a vote.
When the Senate convenes next week, @ChrisCoons and I will ask for unanimous consent to bring S.2644, the Special Counsel Independence and Integrity Act, to a vote on the Senate floor. After the firing of The AG, it is more important than ever to protect the Special Counsel.

— Jeff Flake (@JeffFlake) November 8, 2018
"After the firing of The AG, it is more important than ever to protect the Special Counsel," Flake said.
The bill, S.2264, states:
A Special Counsel appointed under this chapter … may be removed from office only by the personal action of an Attorney General who has been confirmed to that position by the Senate, or the most senior Senate-confirmed officer of the Department listed in section 508 who is not recused from the matter.
That means that Whitaker, who was not confirmed as AG and only appointed by President Donald Trump as a temporary placeholder, would not have the power to fire Mueller. It would essentially keep Mueller safe until Trump decides who to nominate as the next Attorney General and that person gets confirmed by the Senate. That could be take a couple of months, as President Trump might wait until new Senators take office in January to announce a nominee. As a result of Tuesday's midterm elections, Republicans have a greater majority in the Senate than they had going in, making a confirmation more likely.
Furthermore, the bill states that a special counsel must receive 10 days' notice before termination becomes effective, and can then challenge the termination before the D.C. federal district court, so if a dismissal takes place under questionable circumstances, it may not stick.
[Image via SAUL LOEB/AFP/Getty Images]
Have a tip we should know? [email protected]