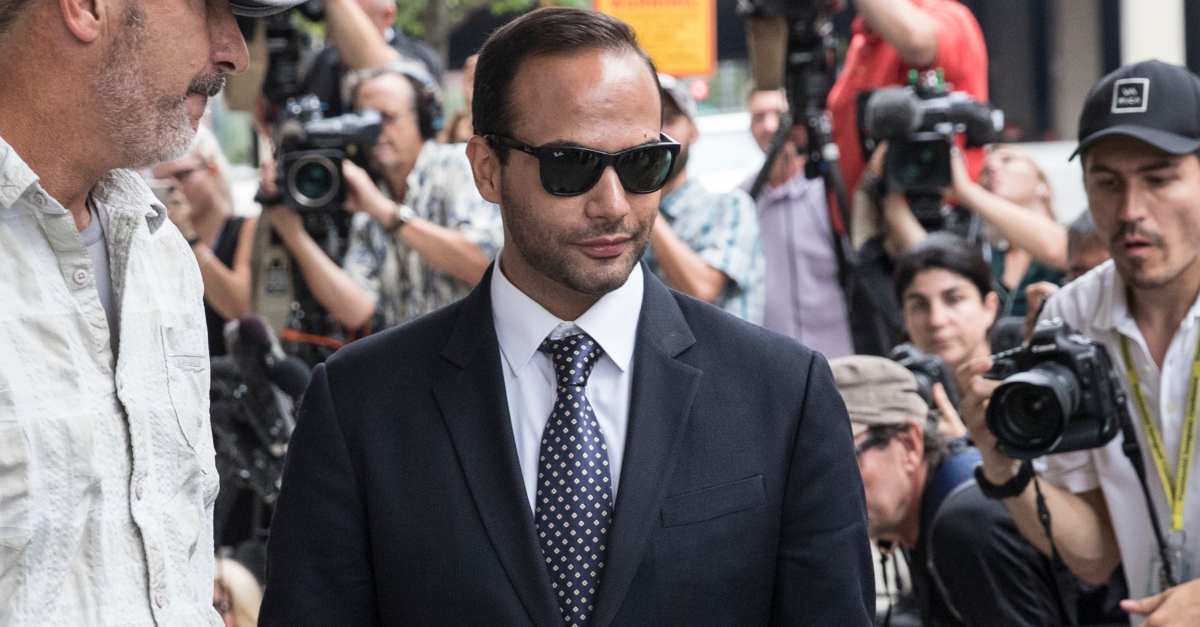 George Papadopoulos, former foreign policy adviser to Donald Trump during the 2016 election campaign, claimed Sunday that he knows the identity of a spy.
While I cannot disclose the information publicly, it's a fact that both me and congress know who the SPY within the campaign was. Congress will likely include it in a report later on. Eyes were everywhere during 2016.

— George Papadopoulos (@GeorgePapa19) October 28, 2018
Papadopoulos pleaded guilty last year to lying to the FBI about his communications with a Russia-linked professor on dirt on Democrat candidate Hillary Clinton. A judge sentenced him to 14 days behind bars, but since then, he has alleged that the circumstances surrounding his plea weren't on the up-and-up. He and his wife Simona Mangiante Papadopoulos have churned out social media posts casting aspersions on Department of Justice officials, the Obama administration, Trump dossier author Christopher Steele, Austrailian diplomat Alexander Downer, and others. Papadopoulos has taken to claiming that he got set-up. He said Friday that he might withdraw from his plea deal, and he claimed that the government performed committed some misconduct.
"Given certain information that I learned just yesterday, that I can't publicly disclose right now, I'm actually even considering withdrawing my agreement I have come to with the government," he said on FOX & Friends.
"I believe there was tremendous misconduct on the government's behalf regarding my case" –@GeorgePapa19 reveals he may withdraw from the initial government plea deal pic.twitter.com/Re7tjqrw4A

— FOX & friends (@foxandfriends) October 26, 2018
An attorney for Papadopoulos did not immediately respond to a Law&Crime request for comment Sunday evening.
[Image via Alex Wroblewski/Getty Images]
Have a tip we should know? [email protected]