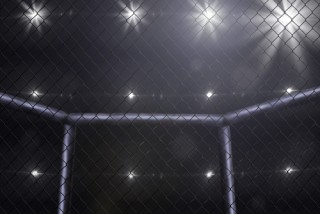 New York Assemblyman Daniel O'Donnell compared mixed martial arts (MMA) fighting to gay porn on Tuesday as legislators scrutinized a bill that would legalize professional MMA in the Empire State.
After the bill was passed by the New York State Assembly, O'Donnell, an openly gay man and the brother of openly gay actress/comedian Rosie O'Donnell, said critically, "I thought I should learn a little bit about [MMA]. Well, I should really like it. You have two nearly naked, hot men trying to dominate each other. That's gay porn with a different ending."
The Manhattan Democrat humorously concluded his remarks by saying he would "take a cold shower." O'Donnell hopes that New York will steadfastly remain the only state in the U.S. where pro MMA fighting is banned.
O'Donnell was one of several legislators who expressed their disapproval of MMA legalization in New York. State Assemblyman Charles Barron, a Democrat from Brooklyn, didn't quite equate the sport to gay porn, but he did liken MMA to slavery and police brutality. "This (sport) is not something we should legalize or regulate," Barron remarked.
Assemblywoman Deborah Glick, a Democrat, took a different angle, fearing the effects of MMA legalization on children. Glick said MMA was part of the "dumbing down of America."
Patricia Fahy, a Democratic Assemblywoman from Albany, gave perhaps the most poignant rebuttal of the bill. "I would like to think personally we should hold off longer (in approving pro MMA in the state) especially since the brain research has grown leaps and bounds over the last few years. I see this as New York being a holdout, showing, again, that we are leaders. I would like to see us remain leaders and wait for the health research to be more thorough in terms of the long-term impact on these fighters."
The bill, which would permit UFC and other fighting organization governing bodies to hold fights in New York, passed by an unofficial tally of 113-25.
[h/t USAToday]
Have a tip we should know? [email protected]