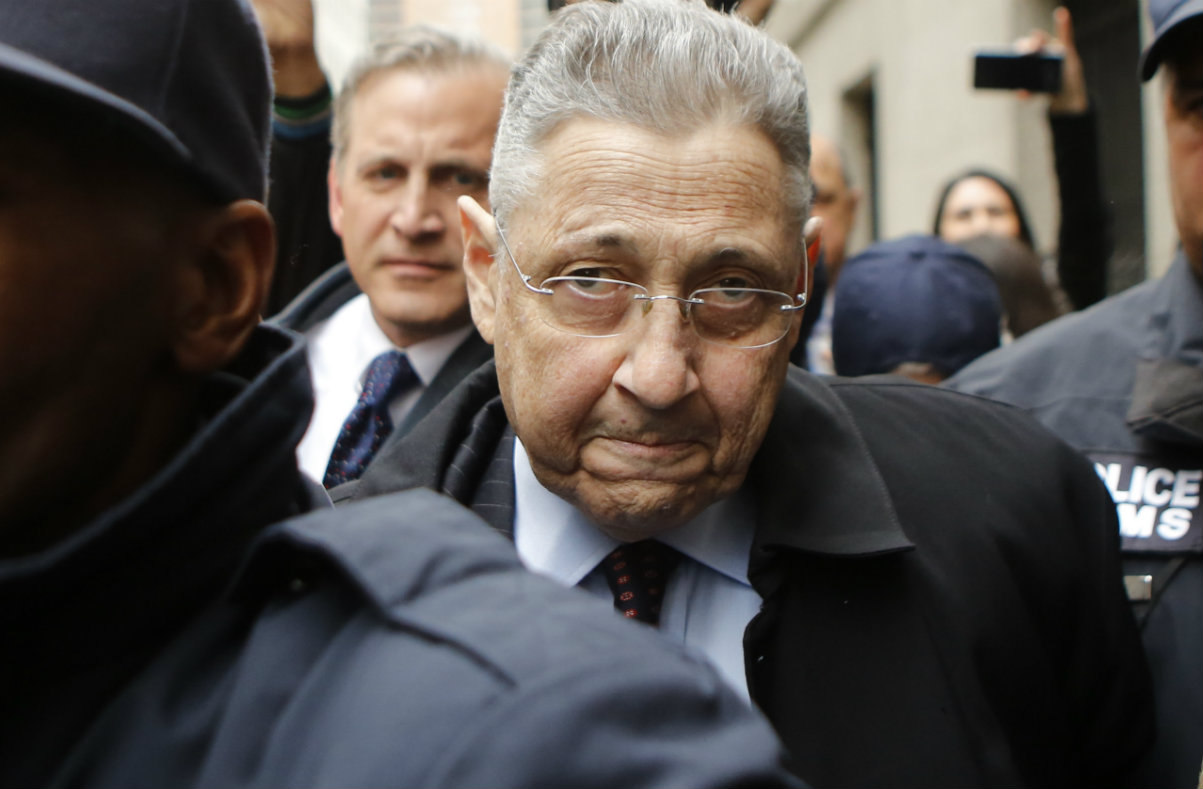 Second time was not the charm for former New York Assembly speaker Sheldon Silver. He was convicted Friday in his corruption retrial.
BREAKING: Sheldon Silver guilty on all counts in corruption retrial.

— Zach Haberman (@ZHaberman) May 11, 2018
A federal appeals court overturned his conviction last year because of an 8-0 U.S. Supreme Court ruling where Justices vacated the corruption convictions of former Virginia Governor Bob McDonnell. From the holding:
To qualify as an "official act," the public official must make a decision or take an action on that question or matter, or agree to do so. Setting up a meeting, talking to another official, or organizing an event—without more—does not fit that definition of "official act."
In Sheldon's case, his vacated conviction was a huge victory. The 74-year-old Democrat had been sentenced to 12 years in prison for allegedly collecting millions in kickbacks disguised as legal fees.
Well, it was short-lived victory. Jurors only took less than an hour to find him guilty of mail fraud, wire fraud, and extortion charges. The defense said the payments weren't illegal.
Former U.S. Attorney Preet Bharara, who first prosecuted the first trial as head of the Southern District of New York, cheered the new conviction.
In retrial former assembly speaker Sheldon Silver swiftly found guilty on all counts. Great work by the SDNY team once again. All New Yorkers should be grateful.

— Preet Bharara (@PreetBharara) May 11, 2018
Further appeals notwithstanding, its an ugly end to a political career that dates back to the 1970s. Sheldon was one of the most powerful pols in New York, a state known for its sharp-elbowed politics.
[Image via Eduardo Munoz Alvarez/Getty Images]
Have a tip we should know? [email protected]