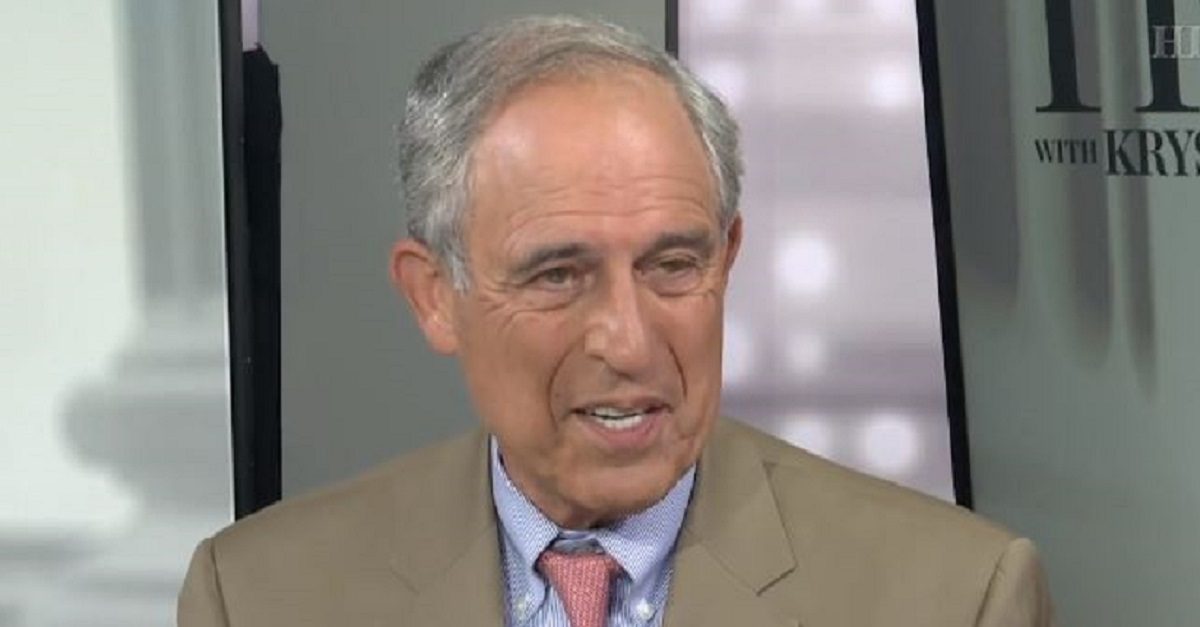 Lanny Davis, former Bill Clinton special counsel and current attorney to Michael Cohen, appeared on The Hill's morning show "Rising" to discuss a variety of topics. Among them was a recent rumor that former Secretary of State and 2016 Democratic candidate for president Hillary Clinton just might be considering running for a third time in 2020.
Davis was less than enthusiastic about the idea, not because he doesn't like her as a person, but because he didn't want her to have to go through what she experienced in 2016.
"She has so much to give in public service, and for her sake and her family's sake, she has so much to give in public service, I hope she doesn't put herself through it again," he said.
Davis indicated that Clinton may have defeated Donald Trump in 2016 if James Comey hadn't announced the reopening of an investigation of her emails in the days prior to the election. He noted that she dropped in the polls significantly after Comey's announcement, and that this could be evidence that it cost her the presidency.
The idea of another Clinton campaign was put forward in a New York Post opinion piece by Michael Goodwin on July 7. Goodwin cited the recent email activity from Clinton's Onward Together organization, as well as the formation of Demand Justice, which has Clinton campaign press secretary Brian Fallon as its executive director.
"In truth, Fallon's role doesn't tell us something we didn't know. Onward Together, formed in May 2017, is a Clinton 2020 campaign vehicle in waiting," Goodwin wrote.
As far as if there's any truth to the rumors that Hillary Clinton is considering another push for the White House, Davis' message was simple.
"I have no idea."
[Image via The Hill screengrab]
Have a tip we should know? [email protected]