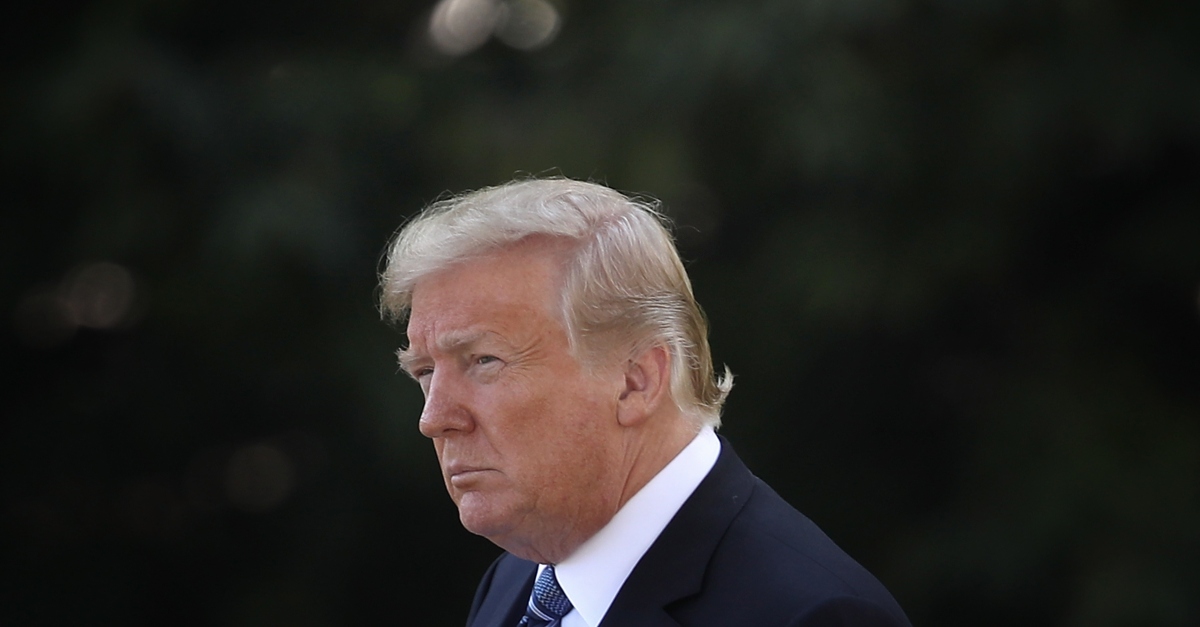 The FBI Agents Association and its President Tom O'Connor apparently hit back at President Donald Trump Wednesday afternoon for his "cancer" statement about alleged corruption in the FBI.
FBIAA Pres. @tfoconnor83: FBI Special Agents work every day to protect our nation and constitution. Let's talk about real cancer-cancers that have killed 15 FBI heroes who responded to the 9/11 terrorist attacks with more falling sick each year. Watch: https://t.co/sVa3y54Kn7

— FBI Agents Assoc. (@FBIAgentsAssoc) September 19, 2018
Trump isn't named, but talk about a subtweet. It's a bit of a coincidence to make a pointed statement about "real cancer" the day after the president spoke with The Hill.TV and hyped one of his newest moves. He's ordering the declassification of the FISA application on former campaign adviser Carter Page and the release of text messages related to the Russia probe. The messages involve officials including former FBI Director James Comey, ex-FBI agent Peter Strzok, and lawyer Lisa Page.
"I hope to be able put this up as one of my crowning achievements that I was able to . . . expose something that is truly a cancer in our country," he told The Hill about his fight with the FBI.
So, O'Connor's message about "real cancer" carries some obvious resonance, but the organization won't elaborate further.
"We don't have any more to say beyond that tweet," FBIAA spokesman Paul Nathanson told Law&Crime in an email, after we asked if O'Connor's statement was a subtweet of Trump. "If you go on our website you will see previous statements where we remind the public that agents put their lives on the line every day to protect the public from criminal and terrorist threats. The issue of agents still getting sick from 9-11 related illnesses is a top priority for our organization."
Trump calls the ongoing Russia probe a politically-motivated "witch hunt" designed to undermine his administration. His butting of heads with DOJ officials actually goes right to the top.
"I don't have an attorney general," Trump also told The Hill (regarding his AG Jeff Sessions).
Note: The FBIAA spokesman returned our request for comment.
[Image via Win McNamee/Getty Images.]
Have a tip we should know? [email protected]