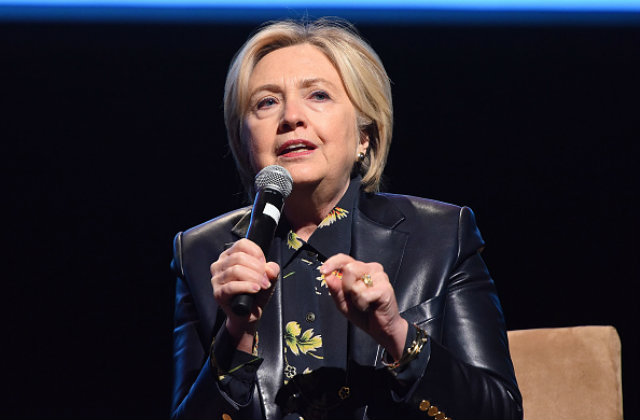 The anti-Trump FBI Agent Peter Strzok actually played a role in re-opening the probe into Hillary Clinton's, according to a new CNN report. Emails showed he apparently co-wrote the first draft of Director James Comey's October 2016 letter telling Congress the investigation was starting again. A "source familiar with Strzok's thinking" told the outlet that he supported the new inquiry after emails were found on Anthony Weiner's computer.
He had reservations, however. Strzok was reluctant about Comey making this public right before the election. Two sources reportedly said he sent a text message about that. Strzok's lawyer declined to comment when CNN reached out.
Clinton has said the announcement about the new investigation contributed to her losing the election.
Strzok and FBI lawyer Lisa Page have been targets of conservative politicians and pundits for sometime. The pair made anti-Trump texts, and these were used as proof that the feds were biased in their Clinton investigation.
Because of those messages, Strzok was actually kicked off special counsel Robert Mueller's probe. Page was also part of the investigation, but left before the texts were discovered.
The Russian government directed cyberattacks to help the president win the 2016 election, said U.S. intelligence officials a report declassified last January. Mueller's investigation covers whether or not the Trump campaign colluded.
The president has repeatedly called the investigation a "witch hunt" by Democrats.
[Image via Araya Diaz/WireImage and Getty Images]
Have a tip we should know? [email protected]