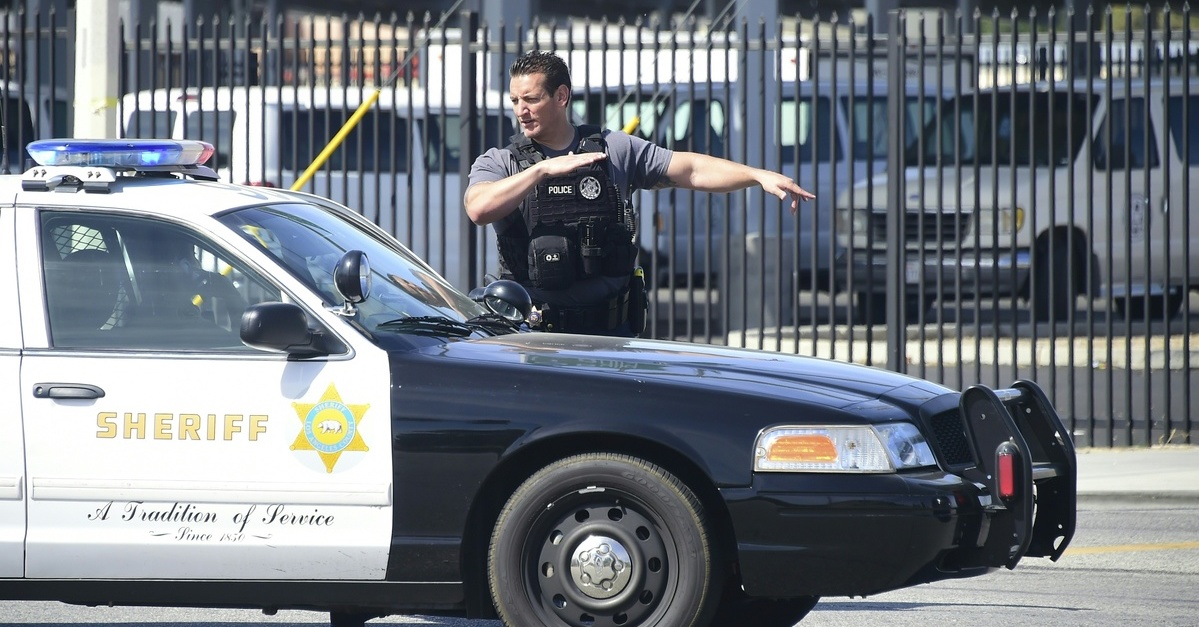 The Los Angeles County Sheriff's Department has suspended a "select team" of sheriff's deputies that allegedly singled out thousands of innocent Latin motorists on California's 5 Freeway over the course of a five-year period.
According to the Los Angeles Times, an agency spokeswoman confirmed the suspension of those deputies–part of the  Domestic Highway Enforcement–because they allegedly targeted Latin drivers on the pretext of looking for "drugs and other contraband."
The LA Times notes:
The move comes amid accusations of racial profiling after a Times investigation in October found that 69% of drivers stopped by the team were Latino and that two-thirds of them had their vehicles searched — a rate far higher than motorists of other racial and ethnic groups. Cars belonging to all other drivers were searched less than half the time, according to the newspaper's analysis of Sheriff's Department data.
A racial profiling investigation followed the release of that exposé.
In comments to the outlet, Sheriff's Department spokesperson Nicole Nashida said that officials were currently in the process of gathering data on the Domestic Highway Enforcement team's activities in order to evaluate whether the program would be resumed in the future.
"The team is suspended until further notice," Nashida noted–but stressed that the deputies involved had not been suspended from the force and would continue working on other assignments.
The California League of United Latin American Citizens praised the department's decision in a statement:
We cannot allow the construction of any system that is inherently built to violate the constitutional rights of people to exist L.A. County residents need to know that they are not being targeted.
California Inspector General Max Huntsman has previously questioned the enforcement team's need to exist.
"The system is inherently built to violate the constitutional rights of a vast number of people passing through the I-5 Freeway," Huntsman said in November comments to the Sheriff Civilian Oversight Commission. "That's a problem."
Law&Crime previously reported on the investigation as well, noting that many of the team's biggest drug seizures have been dismissed in the federal court system because the deputies were found to have lacked credibility. Judges assessing cases brought by the select team have often dismissed charges because the deputies were found to have violated motorists' rights by engaging in unconstitutional searches of their vehicles.
Recently-elected Los Angeles County Sheriff Alex Villanueva praised the decision–made just weeks before he assumed office after running on a progressive reform agenda.
"I wouldn't want the effort to continue until we know that it is constitutionally sound," the recently-minted sheriff said.
[image via FREDERIC J. BROWN/AFP/Getty Images]
Follow Colin Kalmbacher on Twitter: @colinkalmbacher
Have a tip we should know? [email protected]