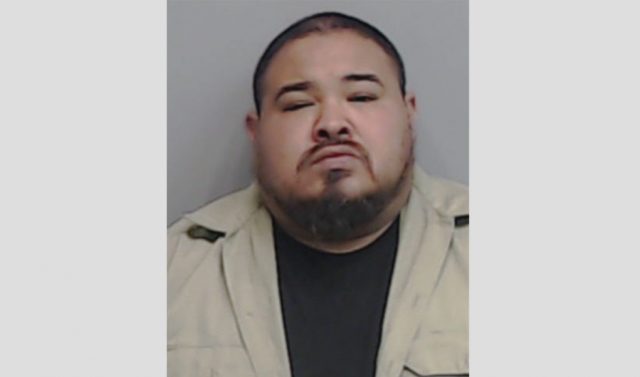 A police officer in Georgia has been fired after he allegedly traveled to a shopping center in order to have sex with a 14-year-old girl.
Officer Abraham Flores Galvan worked part time with the Tunnel Hill Police Department, some 95 miles north of Atlanta.
On Thursday, Galvan apparently drove into nearby Roswell, Georgia after exchanging a series of online messages with someone identifying themselves as a young girl under the age of consent.
Once Galvan arrived at the Woodstock Road shopping center, however, he was immediately arrested by Roswell police with the help of SWAT officers from the Fulton County Police Department.
Galvan's arrest was part of a multi-agency sting operation geared toward busting online child predators, according to Roswell police spokeswoman Lisa Holland. In a statement, Holland said,
The Roswell Police Department has been involved in a multi-agency undercover operation targeting online predators. The goal of the operation was to arrest persons who use the internet to entice children for indecent purposes. During the operation, Abraham Flores Galvan initiated contact with an individual identifying themselves as being a child under the age of consent.
She added, "the investigation on Gavin started last week when he engaged with what he thought was a 14 year old girl."
Tunnel Hill Police Chief Roy Brunson later issued a statement saying that Galvan was fired on Friday. He said:
Abraham Galvan is a part-time officer working limited hours. He is still under the probation period and due to the seriousness of the charges will be terminated immediately.
Galvan was charged with obscene internet contact with a child and enticing a child to commit an illegal act, both of which are felonies under Georgia law.
The 42-year-old former cop is now being held on $20,000 bond in the Fulton County jail.
[image courtesy Fulton County Sheriff's Office]
Follow Colin Kalmbacher on Twitter: @colinkalmbacher
Have a tip we should know? [email protected]