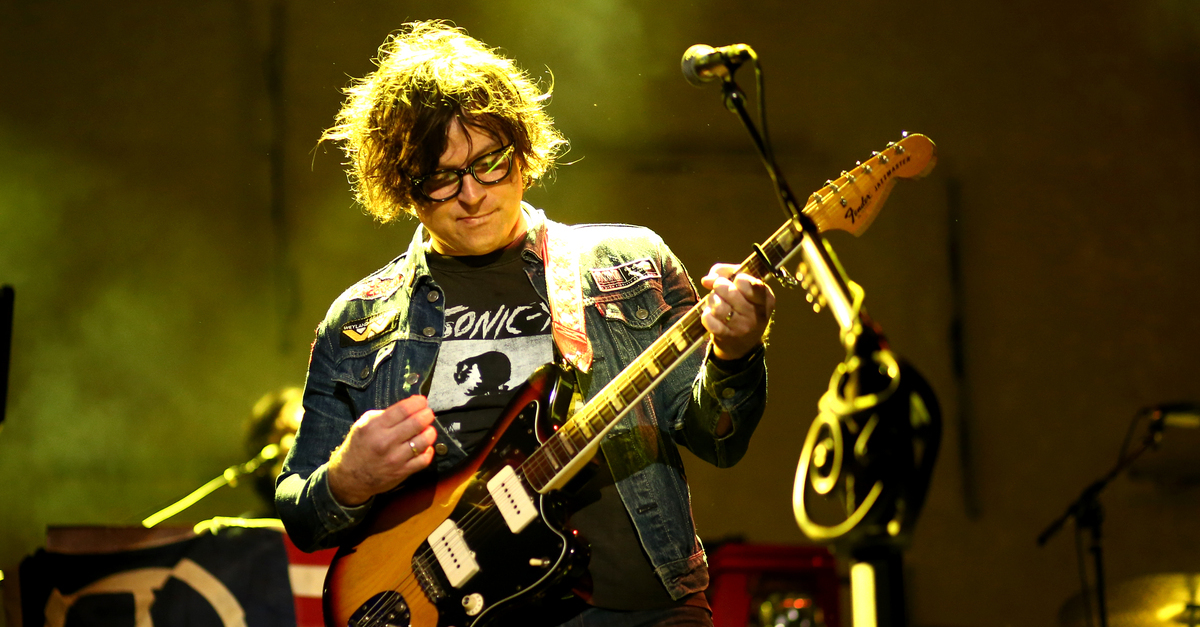 In 2019's Valentine edition of #MeToo, singer Ryan Adams is having a meltdown over a piece the New York Times published about his icky behavior.
The story reported that seven women – including Adams' ex-wife, singer and actress Mandy Moore — accused Adams of being "manipulative, controlling and obsessive." He dangled promises of professional help to women starting out in the music business, and conditioned his assistance on their sexual compliance, the report said. If the women didn't follow through, he'd yank back his promises and then trash the women on social media.
Speaking of social media, Adams, upon finding out the story was about to go to press, had some choice words for the New York Times in a tweet that has since been deleted:
Happy Vanentines (sic) day @nytimes.I know you got lawyers. But do you have the truth on your side. No. I do. And you have run out of friends. My folks are NOT your friends. Run your smear piece. But the legal eagles see you. Rats. I'm f—ing taking you down. Let's learn I bait.
Adams included a photo with the tweet — of him holding donuts over his eyes. Sure. Okay.
The most troubling allegation, from a legal standpoint, is the Times' coverage of Ryan's involvement with Ava, a then-teenage fan with whom Adams had extensive electronic communications. Not only did the two exchange over 3,000 text messages, but according to Ava, they had Skype sex, during which Adams exposed himself. At the time, Ava was fifteen and sixteen years old, which would have made Adams in his late thirties. What liability, if any, Adams might face for such behavior depends on several factors including whether Adams had reason to know Ava's age, and in which states the encounters took place.
Since we're talking liability, what about Adam's threats toward the Times? Could the paper be on the hook for defamation for its reporting?
At this point, the Gray Lady can probably rest easy. The piece was clear that it was reporting allegations, and went on to detail some of its investigative efforts:
The accounts have been corroborated by family members or friends who were present at the time, as well as by correspondence from Adams reviewed by The New York Times.
Given the steps the Times took to verify its reporting, it's highly unlikely that Wednesday's piece could be deemed to have been published with the necessary "actual malice" to constitute libel – even if the allegations do turn out to be false.
Following Adams' bizarre rant, his publicist apparently got hold of him. Adams then deleted the accusatory tweet and replaced it with a series of apology-esque statements.
I am not a perfect man and I have made many mistakes. To anyone I have ever hurt, however unintentionally, I apologize deeply and unreservedly.

— Ryan Adams (@TheRyanAdams) February 13, 2019
But the picture that this article paints is upsettingly inaccurate. Some of its details are misrepresented; some are exaggerated; some are outright false. I would never have inappropriate interactions with someone I thought was underage. Period.

— Ryan Adams (@TheRyanAdams) February 13, 2019
As someone who has always tried to spread joy through my music and my life, hearing that some people believe I caused them pain saddens me greatly. I am resolved to work to be the best man I can be. And I wish everyone compassion, understanding and healing.

— Ryan Adams (@TheRyanAdams) February 13, 2019
It probably would have been a better idea if Ryan had consulted his attorney, though. Should he find himself facing either criminal or civil charges for sexual misconduct, his self-deprecating statement that he is "not a perfect man and I have made many mistakes," has some potential to indicate an admission of some kind. True, Adams categorically denied having "inappropriate interactions" with anyone underage – but that would have played better with a little more distance between it and that donut shot.
One particular text message reported in the Times piece is sure to raise some eyebrows. In it, ostensibly in response to an exchange about Ava's age, Ryan wrote, "i would get in trouble if someone knew we talked like this."
Now, Adams has lawyered up. His attorney, Andrew B. Brettler, called the accusations "extremely serious and outlandish," and issued the following statement on Adams' behalf:
Mr. Adams unequivocally denies that he ever engaged in inappropriate online sexual communications with someone he knew was underage.
As with most cases involving money, media, and #MeToo, there are bound to be lawsuits. We'll keep you posted. Until then, solace will have to be found elsewhere.
A small consolation: Mandy Moore is making nearly $5M per season on This Is Us while @TheRyanAdams can hopefully continue to have people yell "play Summer of 69 already!" at him. #RyanAdams

— jhn jhnstn (@jjjetplane) February 14, 2019
[mage via Christopher Polk/Getty Images]
This is an opinion piece. The views expressed in this article are those of just the author.
Elura Nanos - Columnist & Trial Analyst, Law & Crime; CEO Lawyer Up