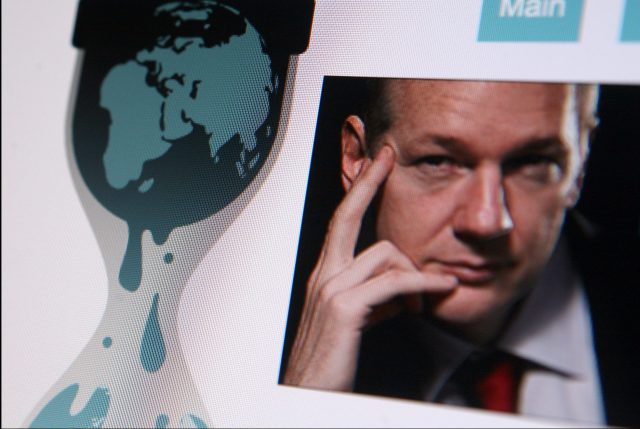 The Intercept recently published the closest thing to verifiable evidence of long-alleged Russia-based hacking efforts aimed at U.S. electoral infrastructure–and then they burned their source.
Reality Leigh Winner, a 25-year-old intelligence contractor, is accused of leaking the document which provides the NSA's understanding of those alleged hacking attempts. Her arrest occurred on June 3rd. She was officially charged less than an hour after The Intercept published their report on the leaked material.
And, as others have noted, her whistleblowing efforts should have been better protected. But they weren't. Now she stands to spend a substantial amount of her life behind bars.
What went wrong?
For one, The Intercept was too cooperative and sloppy in dealing with authorities. They handed the U.S. government a color copy of the original document. According to Pulitzer Prize-winning journalist Barton Gellman, the best practice under the circumstances would have been to give the government the title and the date and then discuss the contents of the document with federal agents.
Instead, a reporter with The Intercept discussed a bit more than that. In discussions with another U.S. government contractor, that same reporter also revealed their source's report number and where the document originated from–Augusta, Georgia. Which is where Reality Leigh Winner lives.
They also produced the document online–with no real necessity for doing so–as they took the effort to redact away some information. (That information, by the way, contains information useful to the public, but The Intercept, perhaps fearful of the Trump administration's language on leaks and the press, redacted it anyway.)
Again, Gellman notes that the best practice here would have been to simply retype the information–especially due to the creases on the original document which clued the FBI into how it was reproduced in the first place.
9/ When reproducing online, either retype or take tech steps to strip metadata and identifying micro-images.

— Barton Gellman (@bartongellman) June 6, 2017
In light of all of this, The Intercept had been noticeably silent about their sophomoric attempts to keep their source safe. Earlier today, however, an editorial statement was released, which reads, in part:
"While the FBI's allegations against Winner have been made public through the release of an affidavit and search warrant, which were unsealed at the government's request, it is important to keep in mind that these documents contain unproven assertions and speculation designed to serve the government's agenda and as such warrant skepticism. Winner faces allegations that have not been proven. The same is true of the FBI's claims about how it came to arrest Winner."
This statement laudably refuses to sign off on the government's case–and indeed casts much-needed doubt and aspersions on the Justice Department's story. Of course, if the government is correct, The Intercept is likely–and rightly–embarrassed by how things have gone with the leak so far. There's a fine line here, but The Intercept is comprised of typically voluble reporters and researchers–so the dead air until just this morning was a bit unusual.
On the other hand, Wikileaks and Julian Assange have stepped up for Reality Leigh Winner.
Alleged NSA whistleblower Reality Leigh Winner must be supported. She is a young women accused of courage in trying to help us know. pic.twitter.com/B4aIdt7qz6

— Julian Assange (@JulianAssange) June 6, 2017
The acerbic publisher and news organization certainly don't endear themselves to natsec-brained partisans by choosing to simply report on and publish what they come across when they come across it. Indeed, such people are getting more vicious and more brazen with calls to kill Julian Assange with fancy robot-gun-toy helicopters.
But while technological terrorism and MMORPG-flavored murder might sound neat and sexy to some, killing journalists is still something we probably shouldn't do. And as it stands, Wikileaks has yet to burn any of their sources.
The moral of the story here: If you're in a position to leak valuable information and you choose to do so, you're best off sticking with Wikileaks and Julian Assange.
[image via haak78/Shutterstock]
Follow Colin Kalmbacher on Twitter: @colinkalmbacher
This is an opinion piece. The views expressed in this article are those of just the author.