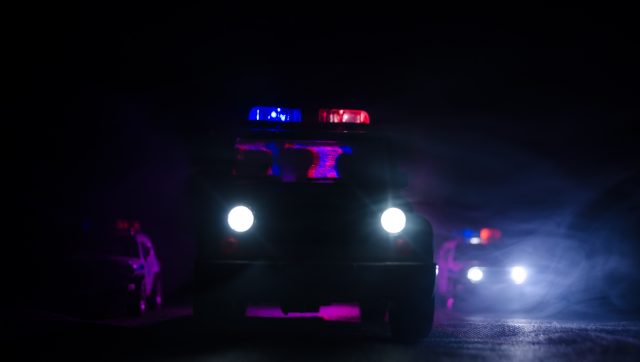 As the nation's recently reignited free speech wars continue apace, one incident reads as a considerably curious omission from the curriculum.
Enter: Dr. Jonathan Higgins, former director of Claremont Colleges' Queer Resource Center. Higgins was hired by the Claremont University Consortium in June to lead the resource center serving all seven of Claremont's graduate and undergraduate institutions.
Quickly after his selection, however, Higgins' not-so-distant-past prompted concerns from "several" students who expressed them anonymously to conservative newspaper, The College Fix.
At issue were three of Higgins' tweets. One of which, from April of this year, was Higgins' response to the question: "Who are you automatically wary of/keep at a distance because of your past experiences?" He wrote: "White gays and well meaning white women."
Another Higgins tweet savaged the concept of #HeterosexualPrideDay, linking the reactionary hashtag specifically, and heteronormativity in general, to rape culture, homophobia and transphobia.
The oldest tweet in Higgins' apparently offensive oeuvre, from December of last year, was directed at police officers. He wrote: "I finally have nothing to say other than police are meant to service and protect white supremacy."
The petit missives have since been deleted but screenshots are available here.
Higgins' tweets garnered some media attention and he was summarily canned. Jan Collins-Eaglin, associate dean of students for Pomona College, issued the following statement upon his dismissal:
"Our priorities for the [Queer Resource Center] remain the same—to maintain in a seamless fashion the robust services of the center, including its ability to provide direct support to students, expertise in workshops and trainings, and an inclusive space focused on student success and support, with a demonstrated commitment to diversity and community."
The Claremont Colleges are privately-run institutions, of course, so First Amendment issues are not implicated in Higgins' case, however, his firing should appall any who prize freedom of expression as an inherent human or natural right even in the absence of the protections guaranteed by the U.S. Bill of Rights.
So far, however, the usual suspects–typically absorbed in highly-commendable crusades for freedom of speech regardless of its content or federal implications–have been silent.
Take, for instance, the Foundation for Individual Rights in Education (FIRE), which describes itself as "a nonpartisan, nonprofit organization dedicated to defending liberty, freedom of speech, due process, academic freedom, legal equality, and freedom of conscience on America's college campuses."
A search for Higgins' name on FIRE's website turns up exactly zero hits–and not because of technical errors.
LawNewz.com spoke briefly over the phone with FIRE's Communications Manager, Daniel Burnett, who confirmed that the organization had not issued any official statements in support of the ousted former director. Burnett noted that FIRE recently sent an email around regarding Higgins' case that was strictly "internal" but he was unable to elaborate further.
A later email from Burnett to LawNewz.com noted that FIRE plans to issue a story on Higgins' case later today, but the contents of that story and its perspective were not relayed.
As for the Twitter left, so enamored of defending Nazis' and racists' right to free speech on college campuses these days, there's more or less crickets as well.
What is it about Dr. Higgins' case that's left him erased from the discourse?
[image via Shutterstock]
Follow Colin Kalmbacher on Twitter: @colinkalmbacher
This is an opinion piece. The views expressed in this article are those of just the author.