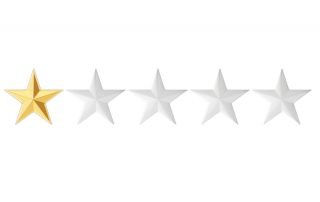 Ugh. That was my reaction when I read about a New York attorney who filed a libel lawsuit after finding a negative Google review about his practice. Donald J. Tobias saw the review, which simply says, "It was horrible," alongside a one-star rating, posted by a user going by the name "Mia Arce."
Tobias doesn't know anyone by that name, and failed to convince Google to remove the review. Now he's trying to get a judge to make the author reveal themselves. As Professor Eugene Volokh wrote in his Washington Post blog, you need to have a "potentially viable" case for libel in order for a court to force the identification of an anonymous author, and Tobias' case doesn't even come close.
Statements that are clearly opinion are not subject to libel claims, and a non-specific, three-word review that simply uses the word "horrible" to describe "it," cannot possibly be construed as anything other than opinion. Volokh even cites a New York case from 2008 (Mann v. Abel) that addresses this very issue. The court said that it's significant if "a reasonable reader would conclude that the statements at issue were opinion."
Considering that reviews, by their very nature, are meant to express a reviewer's opinion, and that this particular review doesn't make any factual allegations, I don't see how there's a case here. More importantly, I don't know how Tobias, an attorney who according to New York Court records has been licensed in the state for more than four decades, could possibly think he has a case.
And just in case Tobias gets any ideas about me, let me direct him to the disclaimer below, and point out to him that this very column is labeled under the heading "Opinion."
[Image via Shutterstock]
This is an opinion piece. The views expressed in this article are those of just the author.