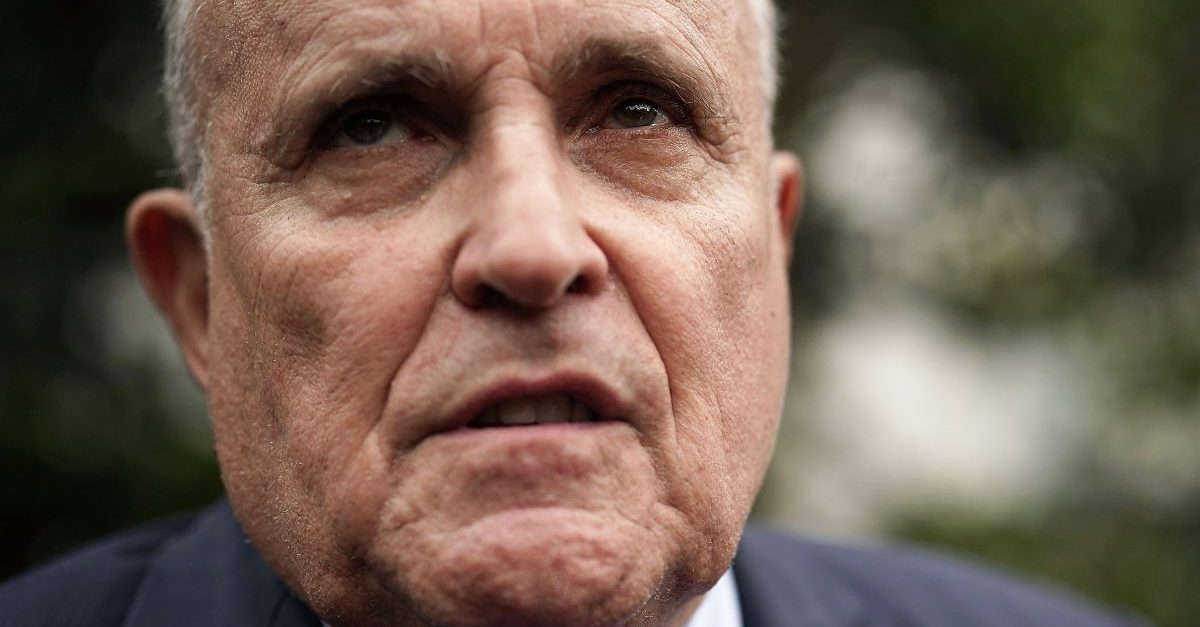 President Donald Trump's attorney Rudy Giuliani has done his latest media hit, this time saying he is prepared to fight on Trump's behalf all the way to the U.S. Supreme Court if necessary. The comments are curious, as they come not long after Giuliani said Special Counsel Robert Mueller's Russia investigation should wrap up on Sept. 7.
After saying that the president's legal team is ready to "quash" a subpoena, if Mueller goes that route, and has nearly finished a memo opposing it, Giuliani said that he's prepared to fight all the way to SCOTUS.
"[We're ready to] argue it before the Supreme Court, if it ever got there," Giuliani told the Washington Post.
Related to this, Law&Crime's Ronn Blitzer has previously explained why Giuliani's claim that the Mueller probe must end by Sept. 7 is wrong.
Also of note, Giuliani floated the idea that Mueller might get so frustrated with Trump's conditions for an interview that the Special Counsel may "get fed up" and "just file their report as is."
This may be wishful thinking. It seems to be a contradiction to suggest, on the one hand, that the Russia investigation will likely be over in a few weeks, but on the other hand suggest that it's something threatening enough that it warrants measures as drastic as fighting to the ends of the earth — or, in this case, to the Supreme Court. Connected to that, it doesn't make a lot of sense to say the prosecution is the one feeling the heat, but that Trump might still have to prepare for an epic legal battle.
Former Roger Stone aide Andrew Miller's is currently challenging a Mueller subpoena to appear before a grand jury. Up to now, judges have consistently ruled that Mueller's appointment as special counsel is constitutional, even as Giuliani's calls the investigation "illegal" and "rigged."
The question here is whether President Trump would have to respond to such a subpoena. Giuliani has asserted in the past that Mueller can't subpoena the president.
As an aside, Giuliani also indicated that he may not even play a large role should such a fight ensue. He touched on White House attorney Emmet Flood's increasing influence in strategy, saying Flood "would have a big role to play here and would assert presidential privilege."
[Image via Alex Wong/Getty Images]
This is an opinion piece. The views expressed in this article are those of just the author.