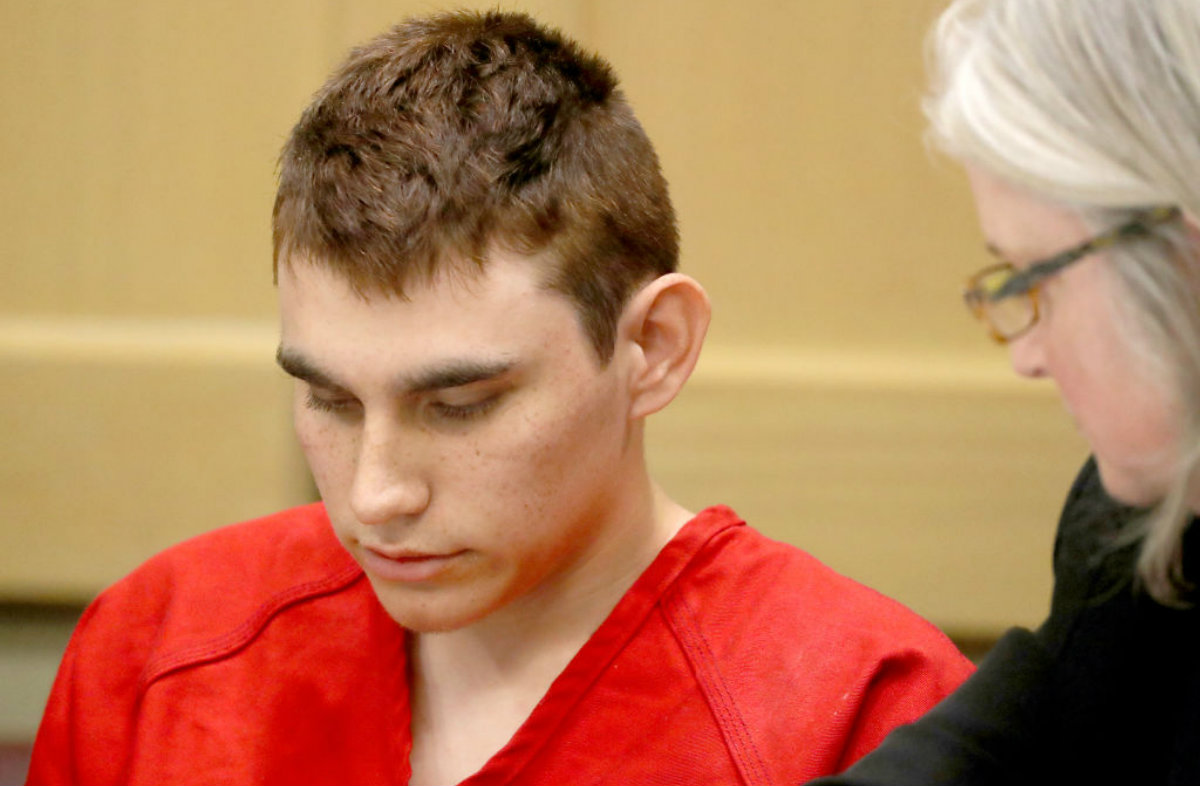 When I heard about the massacre in Parkland and the severity of shooter Nikolas Cruz's mental disabilities, my first thought was not about gun control, but about something much more mundane: "How did this disabled kid get his hands on money to buy a gun?"
I have mentored young adult men on the autism spectrum as a Life-Coach at a New York City nonprofit. While each young man had varying levels of social and life skills, a common thread was difficulty understanding money. Issues relating to money ranged from social aspects surrounding its use, to ability to keep track of the dough, to impulse control in spending it. That is one reason among others that individuals in the disability community typically have legal guardians. One of the most important things their guardians do is safeguard their ward's income and give the person with disabilities spending money. None of the young men I mentored ever had more than a few dollars on him at any given time. That practice protected them from being taken advantage of as well as engaging in anything that could cause them or others harm.
Nikolas Cruz reportedly has autism has well as behavioral and emotional problems. He was regarded in his community as disturbed and potentially violent. Yet he had seven guns, smoke grenades, and a stockpile of ammunition, according to reports. That takes serious cash—which could have and should have been kept out of his hands for his own as well as his community's protection. He was still in school at age 19—common among persons with disabilities—but isolated and not participating in special education and mental health services. Such isolation may have fueled his anger and incentive to buy guns.
The legal story of how all that happened bears scrutiny. The danger began on Sept. 24, 2016, the day Nikolas Cruz turned 18. He became an adult in Florida, acquiring autonomy over his person and finances, but was unprepared for either responsibility.
After he turned 18, Cruz went to a meeting to discuss his Individual Education Plan, the document that controls what services he is entitled to under the Individuals with Disabilities in Education Act. At that meeting, he had the option to accept or reject the IEP—that is, he got to decide whether to continue participating in special education and mental health services. He decided to called it quits on special ed, a terrible choice because it cut him off from a community within school. Children with IEPs are supported by a team of special education teachers, social workers, psychologists and therapists. Still, under federal law as a person with disabilities he had the right to remain in school to age 21; that's why he was still a student this winter when he shot up Douglas High School.
Now, why would a mentally incapacitated student be in the driver's seat at his IEP meeting? Under the IDEA, when a child receiving special ed services reaches the state age of majority (typically 18), the power to accept or reject an IEP transfers from parent to child. But this is only supposed to happen if the student is mentally competent.
No one had taken legal steps prior to that pivotal meeting to establish that Nikolas was unable to give informed consent. Lynda Cruz reportedly went along with her son's decision. Had she been his guardian, she would have retained decision power. She also could have asked the surrogate's court to appoint a guardian who would have decision-making power at IEP meetings. Under IDEA, schools are supposed to give one year's notice to parents of the power transfer; that's enough time to arrange guardianship.
What can be done when a parent won't act, as Lynda Cruz failed to do? The IDEA provisions on power transfer are not absolute.  IDEA directs states to establish procedures to appoint "another appropriate individual" when the parent is not "available" and a child, incapable of informed consent, needs a responsible adult to make educational decisions. Here, the decision was left to Nicholas even though the school knew him to be mentally unstable. The school understandably believed its hands were tied because Nikolas was 18 and the mother was, technically, available.
Not surprisingly, Nikolas deteriorated after dropping out of special education.  After his mother died on Nov. 1, 2017, he spiraled out of control. Unprepared to live independently, he relied on friends who "took him in." Though he worked a low-paying job at Dollar Tree, he complained that a friend who sheltered him took a few thousand dollars from him (one imagines for his own good) and purchased multiple weapons and ammunition. We don't know whether Nikolas received Social Security Disability Income; it's common among people diagnosed with disabilities in early childhood and can continue into adulthood. His trial may bring to light whether SSDI funds were used to buy weapons.
Whatever the source, Nikolas got his hands on considerable money. That was preventable. A guardian controls a ward's access to money. In addition to keeping Nikolas in special education, a guardian could have controlled how much cash Nikolas got daily and prevented his purchase of weapons. A boy with Nikolas' behavorial issues should have been limited to a few dollars a day. Even if he somehow got hold of money, a guardianship proceeding, by creating a record of his behavioral issues, could have caused Nikolas' name to pop up in the mental health databases later checked by gun dealers.
Finally, Congress should amend IDEA to avoid the absurd result that faced the administrators at Douglas High School. The statute should be amended to permit schools to seek appointment of "another appropriate individual," when the available parent fails to provide desperately needed guidance, as occurred in the situation here. Congress can craft narrow language and the federal courts, which have jurisdiction over IDEA, can ensure that such a measure is used only in the most egregious cases, such as that of Nikolas, a student obviously in need of continuing services who poses a danger to himself or others.
The broad debates about gun laws and mental health, while important, are strident and polarized, and will take a long time to resolve. The role of guardianship is not political and can be encouraged by more communication among the Bar, parents, and the disability community.
Carla T. Main writes often on law and society. She was a Life Coach-Mentor to young adults on the autism spectrum at a New York City nonprofit. 
[Image via Mike Stocker-Pool and Getty Images]
This is an opinion piece. The views expressed in this article are those of just the author.