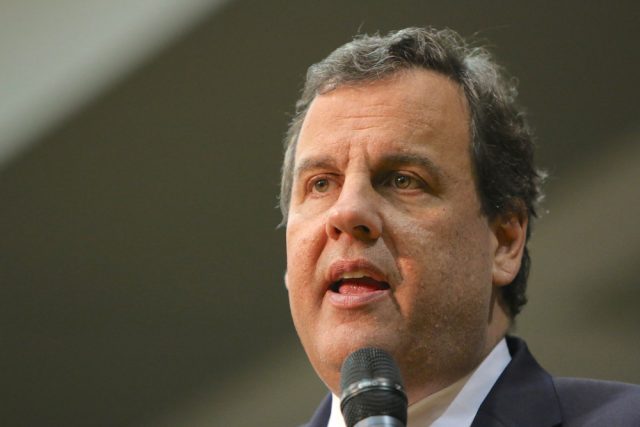 Remember when Chris Christie and Donald Trump were the best of friends, and we all thought Christie would be Trump's VP pick? Well, now it seems like the once-enthusiastic ousted head of the Trump Transition Team is significantly less thrilled about POTUS' plans to Make America Great Again. Yesterday, the lame-duck New Jersey governor issued an executive order directing state municipalities as follows:
"Executive Order No. 237 Directs the Director of the Division of Local Government to notify municipalities to accept payments for 2018 property taxes in calendar year 2017 and require them to credit those payments as received in 2017 if the payment is postmarked on or before December 31, 2017."
…or in other words:
NJ peeps! Christie just signed an executive order to let us pay our property taxes in advance so we're less screwed: https://t.co/T5ufZyNRuv

— Isabel Bandeira (@Emberchyld) December 27, 2017
New Jersey has long been America's leader in inflated property taxes. Now that the Trump tax plan has passed, New Jersians are lining up to prepay their 2018 property taxes. Because the new plan limits the deduction for state and local taxes at $10,000, residents– many of whom pay significantly more than that in property taxes alone – are looking to mitigate the Trump-inflicted financial damage. Christie's Executive Order makes his position clear: when it comes to this tax issue, he's with the likes of New York Governor Andrew Cuomo (who issued a similar executive order in New York) and against Donald Trump.
To be fair, tax-prepayment is a solution to a total first-world problem; the folks who have extra thousands lying around to prepay taxes on highly-valued homes aren't exactly the people most in need of financial assistance. Still, though, Christie's choice to take a stand against the Trump tax plan isn't likely to go unnoticed.
The relationship between Donald Trump and Chris Christie has been uncomfortable to watch since its inception. Even when things were "good" between the two, it felt weird, remember?
Chris Christie looks like a guy who suddenly isn't sure if he turned the stove off before he left for work. pic.twitter.com/as8uqtChbd

— David Garraway (@davidgarraway) March 2, 2016
Then it got weirder when Christie was fired from leading Trump's transition team after the Bridgegate scandal, and Christie tried his best to spin it:
Christie: I was fired from the Trump transition team because I opposed Flynn's appointment as national security advisor https://t.co/j2r8Ew2w1rpic.twitter.com/zy1Myt1S6V

— Talking Points Memo (@TPM) December 7, 2017
Since then, there hasn't seemed to be much love lost between the two, and Christie's Executive Order yesterday was hardly unexpected.  But for all the outgoing governor is doing to shield his state from Trump, the Internal Revenue Service is also doing its part to thwart Christie's efforts.The IRS said Wednesday that 2018 prepayments are deductible only for those taxes that have already been assessed and billed. Prepaying taxes we anticipate becoming due isn't going to work. While these state-level solutions certainly offer an advantage to some, they hardly offer long-term solutions to homeowners looking to avoid federal taxes.  At least on this issue between Christie and Trump, it's game, set, match.
[Image via Rich Koele/Shutterstock]
This is an opinion piece. The views expressed in this article are those of just the author.
Elura Nanos - CEO, Lawyer Up; Columnist & Host, Law & Crime