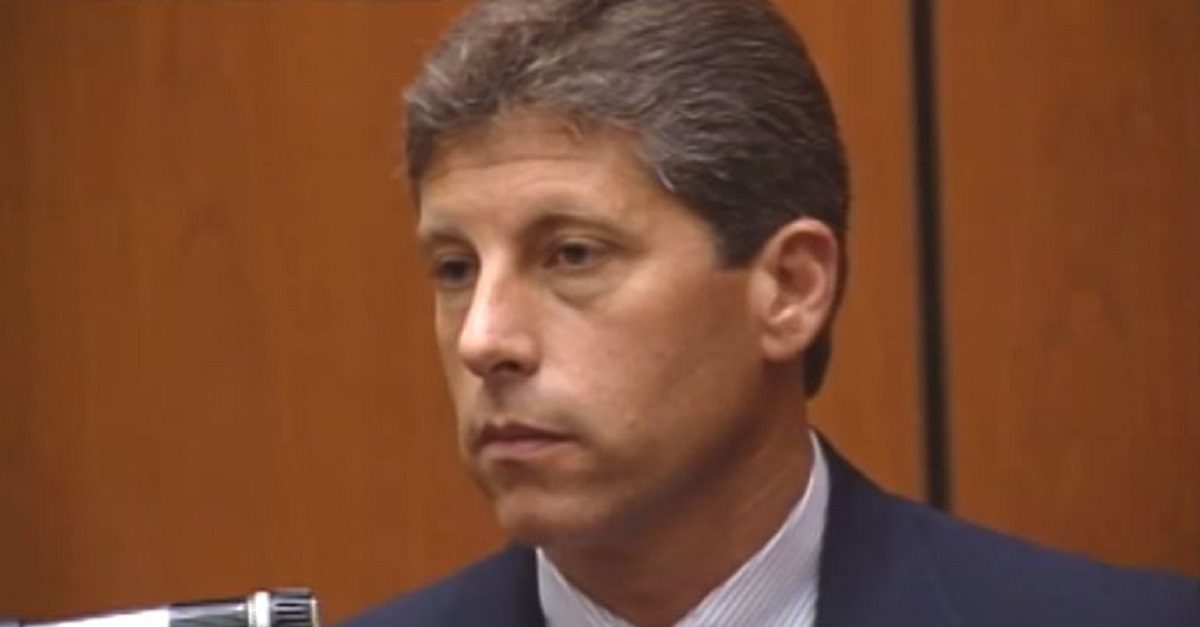 Former Los Angeles Police detective Mark Fuhrman drew controversy during the trial on O.J. Simpson in the mid 1990s. During the course of the trial, it got out that Fuhrman, who investigated the murders of Nicole Brown Simpson and Ronald Goldman, had used racist language in the past, allowing Simpson's legal team to play the race card in his defense. Now Fuhrman is getting his own show on the new Fox Nation streaming platform.
"The Fuhrman Diaries" will explore Fuhrman's "private thoughts and analysis" on major cases that captured the country's attention, including the one he's most known for.
"From the cases that he was involved in personally, like O.J. Simpson and Martha Moxley, to the cases he has obsessed over for years such as the assassination of President John F. Kennedy, Fuhrman shares his personal notes and analysis of the criminal cases that have defined the last half century," a Fox News press release said.
Over the years, Fuhrman has appeared as a guest on several Fox News shows, but this is his first hosting job for the company.
Viewers will likely be eager to hear what Fuhrman has to say about the Simpson trial. During that case, when Fuhrman was confronted with his use of a racial slur, he denied using such words in the past ten years. Simpson's lawyers then produced recordings that showed this was false, and pushed a narrative that Fuhrman helped frame O.J., possibly by planting evidence at the crime scene.
When asked under oath if his previous testimony was truthful, if he had ever falsified a police report, or if he planted or manufactured evidence in the case, Fuhrman repeatedly said he wished to "assert my Fifth Amendment privilege."
[Image via screengrab]
Have a tip we should know? [email protected]