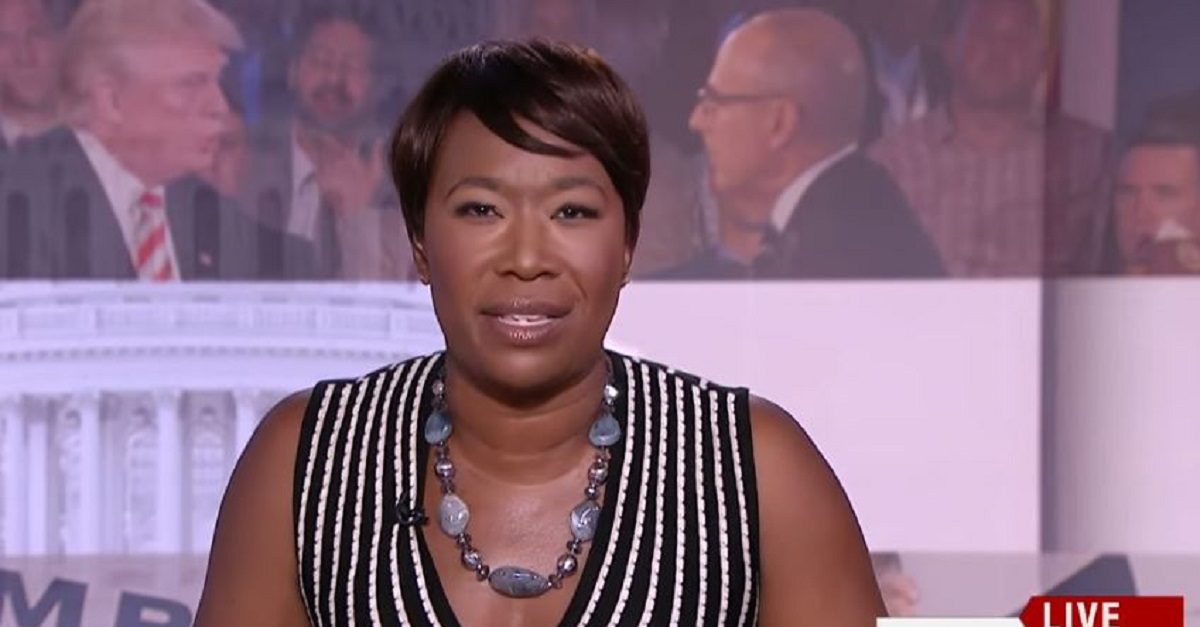 MSNBC's Joy Reid came under fire recently, after homophobic posts were found on a personal blog she used to operate. Reid claims the site was hacked, and now the FBI is looking into the matter, her attorney said Wednesday.
The posts on The Reid Report , unearthed by Twitter user @Jamie_Maz, were from more than a decade ago, and contained homophobic language directed at various public figures.
"We have received confirmation the FBI has opened an investigation into potential criminal activities surrounding several online accounts, including personal email and blog accounts, belonging to Joy-Ann Reid," her attorney, John H. Reichman, said in a statement. "Our own investigation and monitoring of the situation will continue in parallel, and we are cooperating with law enforcement as their investigation proceeds."
Reid herself said in a statement to Law&Crime's sister site Mediaite:
In December I learned that an unknown, external party accessed and manipulated material from my now-defunct blog, The Reid Report, to include offensive and hateful references that are fabricated and run counter to my personal beliefs and ideology.

I began working with a cyber-security expert who first identified the unauthorized activity, and we notified federal law enforcement officials of the breach. The manipulated material seems to be part of an effort to taint my character with false information by distorting a blog that ended a decade ago.
Back in December, other posts with anti-gay language were found on the same blog, including ones that called former Florida Governor Charlie Crist a homosexual. Reid apologized for that posts at the time, admitting that she wrote them.
A spokesperson for NBC told Politico that they will await the results of the investigation before determining what measures — if any — to take regarding the matter.
[Image via MSNBC screengrab]
Have a tip we should know? [email protected]