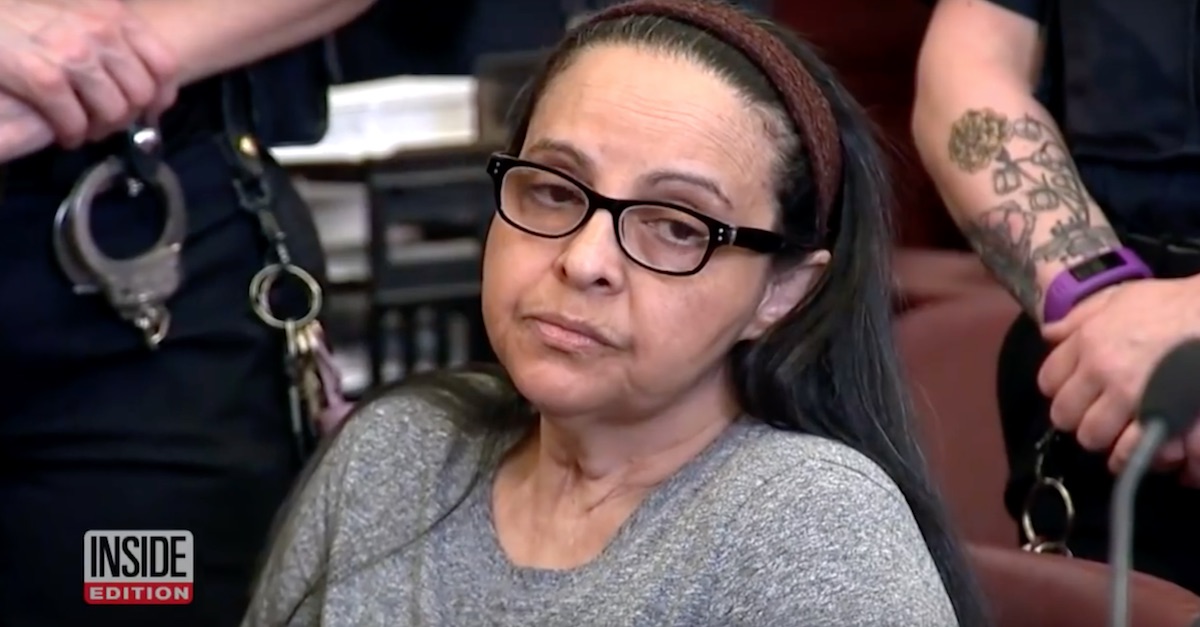 There was no doubt that 55-year-old nanny Yoselyn Ortega was a killer, but the question a New York jury had to determine if she was a murderer.
They decided on Wednesday afternoon that Ortega murdered, 6-year-old Lucia "Lulu" Krim and 2-year-old Leo Krim, both children she cared for.
The prosecution and the defense made their closing arguments on Monday. While the prosecution argued that Ortega plotted to stab the children to death in their luxury apartment home in October 2012 to get back at their mother, Marina Krim, for working her too hard, the defense countered that Ortega was not guilty by reason of insanity.
Lulu and Leo's mother came home that day in 2012 and found her daughter and son dead in their bathtub. The girl was stabbed more than 30 times and the boy was stabbed five times.
Ortega could be seen stabbing herself in the neck as she stood over the tub.
All the while the mother was holding her third child, 3-year-old Nessie Krim.
The mother would testify that she let out a scream she didn't even imagine she could make.
"It was a scream you can't imagine is even inside of you. I don't even know where it came from. I just thought: 'I'm never going to be able to talk to them ever again. They are dead. I just saw my kids dead,'" she said.
The jury on Wednesday afternoon decided that Ortega was guilty of two counts of first-degree murder and two counts of second-degree murder.
The defense had argued that Ortega was insane and did not know what she was doing, let alone having the ability to plan a murder or murders.
Karen Rosenbaum, a psychiatrist brought forward by the defense, testified that Ortega said devil "voices told her to kill people, kill herself and eventually she told me they told her to kill the children."
"Her body, her mind separated metaphysically," Ortega's defense attorney Valerie Van Leer-Greenberg also said in court Monday.
For her crimes, Ortega faces life in prison without parole.
Have a tip we should know? [email protected]