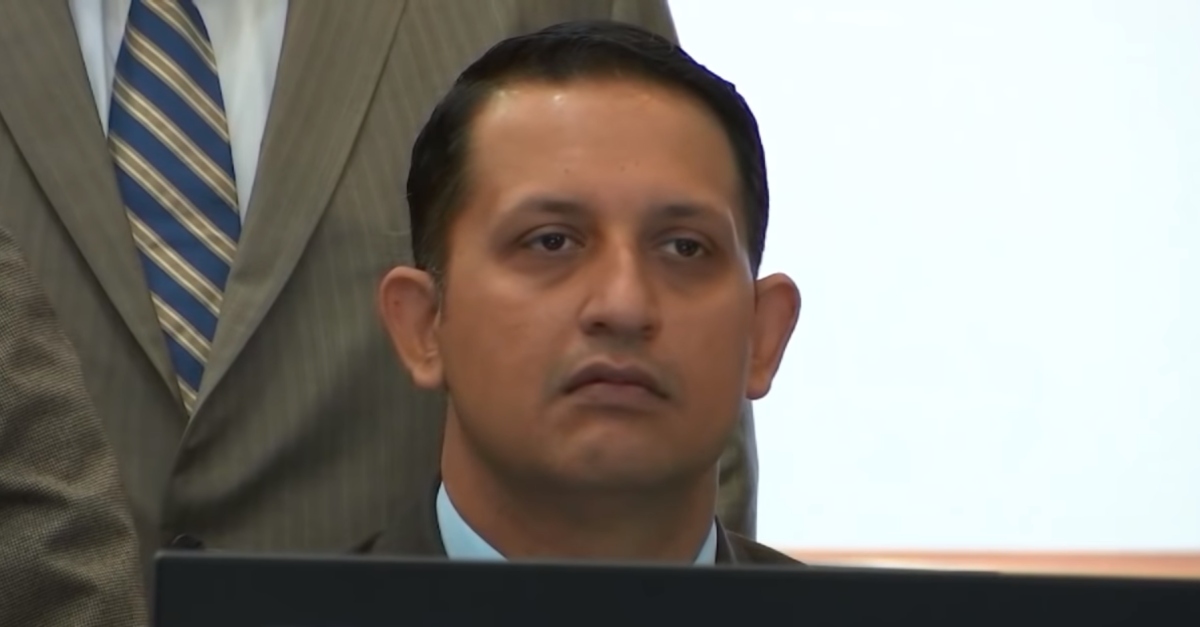 Jurors in Palm Beach County, Florida found former cop Nouman Raja guilty of manslaughter while armed with a firearm, and attempted first-degree murder in the shooting death of reggae drummer Corey Jones. Prosecutors said the defendant ignored his training and orders in the fatal confrontation, and improperly escalated the situation. Richard Lubin, a lawyer for the defense, said the state based its case on "supposition" and "hypothesis," not hard evidence.
Jones died in the early morning of October 18, 2015. He had just done a show, but then he had vehicle problems. He got a friend and a road ranger to try to help, but to no avail, according to the complaint from the State Attorney's Office of the 15th Judicial District. They left, but Jones wanted to stay because he was worried about leaving his drum set behind. Authorities said he managed to reach AT&T roadside assistance at 3:12 a.m. The call's audio was recorded, and it showed Raja dropping in, and confronting Jones. This is what jurors heard when the recording was played:
Corey Jones: Huh?

Nouman Raja: You good?

Jones: I'm good.

Raja: Really?

Jones: Yeah, I'm good.

Raja: Really?

Jones: Yeah.

Raja: Get your fucking hands up! Get your fucking hands up!

Jones: Hold on!

Raja: Get your fucking hands up! Drop!
Raja, who was in plainclothes, fired six shots–three first, and then another three later. The fatal wound was in Jones' torso. In closing arguments on Wednesday, Lubin said the drummer pointed a silver handgun at the officer. The defendant, at that point in time, was in no position to know this firearm was on safety. Lubin called the incident a "terrible tragedy," but argued that his client had no other choice than to shoot in that particular moment. This was self-defense.
Prosecutors, however, said that Raja lied about what happened that night. He never introduced himself as a cop, they said. Assistant State Attorney Adrienne Ellis told jurors on Wednesday that there was no sign that night that Corey was combative, and that it was the defendant who escalated the situation. Raja got out of his van with nothing to show he was cop, and never identified himself as an officer, Ellis said. She argued that there was no imminent danger to his life, and therefore no justification for the shooting.
"Where is the threat?" she said. Evidence showed that Jones ran. At least one bullet struck the back of his arm, she said. The final three shots were "deliberate," "methodical," and "controlled," she said, claiming that Raja "hunted him down like a deer."
[Screengrab via Law&Crime Network]
Have a tip we should know? [email protected]