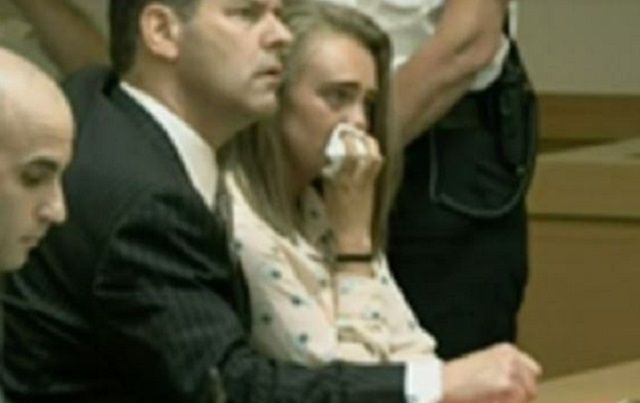 After a bench trial lasting less than two weeks, Judge Lawrence Moniz has reached a verdict in the case of Michelle Carter, who is charged with involuntary manslaughter for the death of her boyfriend, Conrad Roy. Roy, 18, committed suicide in 2014, and prosecutors allege that Carter, 17 at the time, pushed him to do it. Judge Moniz announced in court Friday morning that he found Carter guilty.
During the trial, prosecutors used text messages between Carter and Roy to argue while Roy was troubled and had contemplated suicide, Carter encouraged the idea, even bullying Roy for failing to go through with it. Carter's defense claimed that Carter herself was troubled, and was impaired by antidepressants which gave her suicidal thoughts of her own.
Defense attorney Joseph Cataldo suggested that Roy and Carter had made a suicide pact, likening it Romeo and Juliet. Cataldo argued that even if Carter did encourage Roy to kill himself, it was out of a misguided belief that she was helping him.
Ultimately, Judge Moniz decided that Carter's conduct placed Roy in the position that led to his death. He specifically noted that while Roy did act of his own accord when he entered the truck where he used a water pump to commit suicide, he did exit the truck, telling Carter that he hadn't gone through with it. At that point, Carter told him to get back in the truck. This instruction, the judge said, caused Roy to then get back in and kill himself.
Judge Moniz stated that sentencing is not appropriate at the time and will take place at a later date.
Have a tip we should know? [email protected]